3-2-1 Cake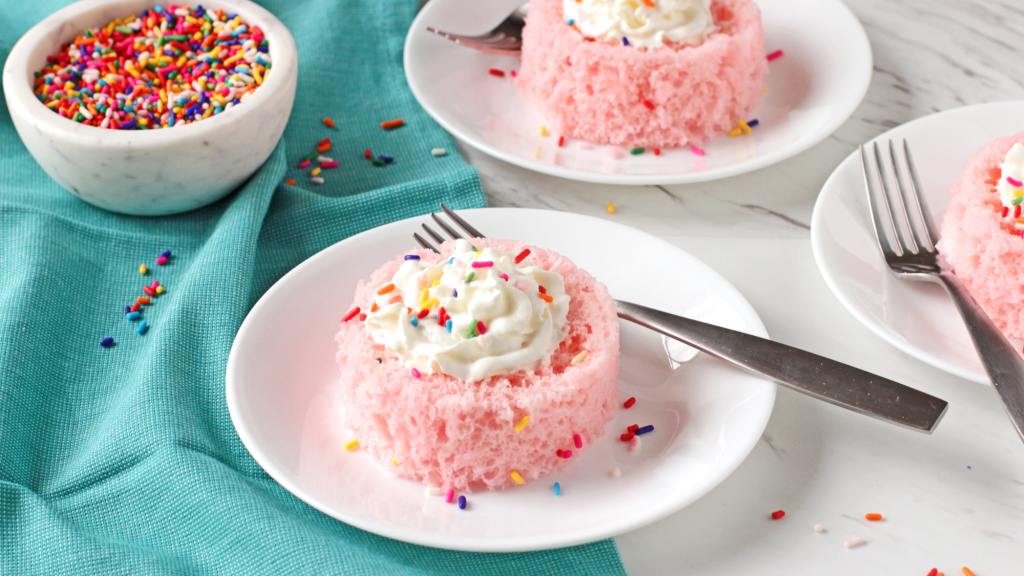 Ready In:

8mins

Ingredients:

4

Serves:

24-30
ingredients
To make the cake mix

1

(16 ounce) box angel food cake mix

1

(18 ounce) box cake mix (any flavor)

To make the individual cake

3

tablespoons of the cake mix

2

tablespoons water
directions
Mix Angel Food cake mix and your choice flavor cake mix (I used devils' food).
Put both in zip lock bag and mix well.
When ready for your quick cake snack attack, take 3 tablespoons cake mix.
Put in microwavable small ramekin or bowl.
Mix in 2 tablespoons water; mix well.
Microwave on high, 1 minute.
Cool and top with whipped cream or icing of your choice or just eat it plain.
Just enough for that quick fix, snack attack!
Prep time includes opening and mixing the cake mixes in zip lock bag and measuring out mix and water and mixing together.
ENJOY!
Join The Conversation
Consider using 1/2 a box of angel food cake mix to one box of reg cake mix. It will be less "angel foody". Angel food cake mix has the equivalent of roughly 6 egg (12 egg whites) and a little extra rising ingredients. Reg cake mix only needs 3 eggs. We found it tastes better too. (we have yet to try a ratio of 3 to 1 but given all the rising action of the angel food cake mix it may work just as well or better) Also roughly 1/3 cup of mix and about 2 tablespoons water works in a 12 oz mug. Consistency should be that of soft puddling. 1:10 mins microwave time. Another variation is to pre-add things like chocolate chips to the mix if you want. They will tend to end up at the bottom melted, but hey no frosting to mess with if you like this route.