Brenda.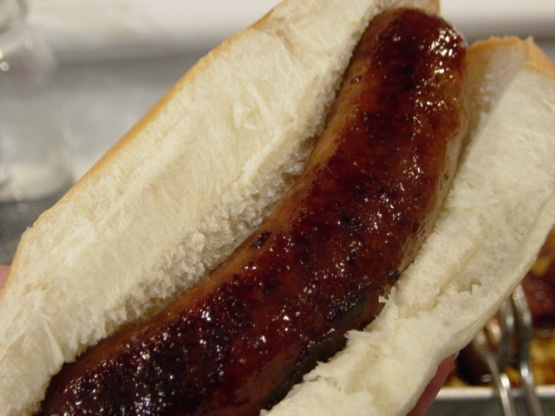 This recipe was adapted from another cooking websites newsletter. 6-12 ounce bottles or cans of beer can be used.

This was so good. Served it up with a little German hot mustard, and the onion and it was a great hit!
In a large stock pot add onions, butter, beer, and pepper. Prick bratwurst with a fork to keep them from exploding while they cook. Simmer over medium heat for 15 to 20 minutes.
Preheat grill for medium-high heat and lightly oil grates. When grill is hot, add bratwurst and grill for 10-14 minutes turning often for even browning.
Place in hoagie rolls, add additional onion and serve immediately.