Calee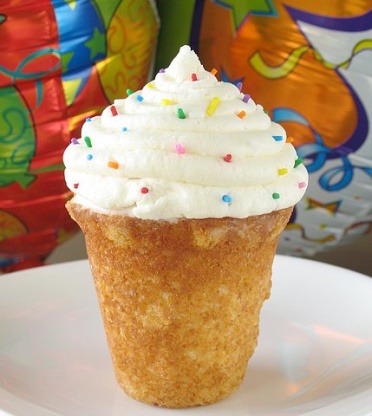 An easy recipe for making White Cake from Scratch. You can even make cup cakes from this recipe. Just line muffin tins with paper liners and bake for 20-25 min. Frost them and add sprinkles, chocolate shots or confectioner's candy.

My husband, a big fan of white cakes, loved it. I usually don't care for them but this one was GOOD. I alternated the flour & milk to prevent the batter from getting too thick & it didn't hurt the cake.
Preheat oven to 350 degrees F.
Grease and flour a 9x9 inch pan or line a muffin pan with paper liners.
In a medium bowl, cream together the sugar and butter.
Beat in the eggs, one at a time, then stir in the vanilla.
Combine flour and baking powder, add to the creamed mixture and mix well.
Stir in the milk until batter is smooth.
Bake for 30 to 40 minutes, or until golden brown and toothpick comes out clean.