Tomato Spinach Slow Cooker Soup - 0 Points
Ms B.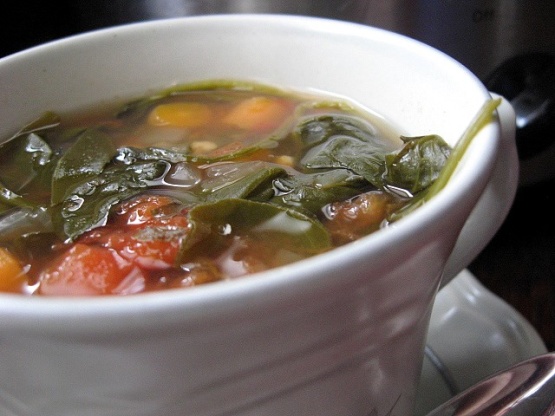 From weightwatchers.com. Each 1 cup serving has 0 points. Perfect for a light meal or snack.

This was very very good The only thing different I did was use chicken broth instead of veg broth.
Place all ingredients in a slow cooker. Cover and cook on high for 5 hours or low for 8-10 hours.
Remove bay leaves, stir and serve.
Yields about 1 cup per serving.