Sweet and Tangy Sloppy Joes
Baby Kato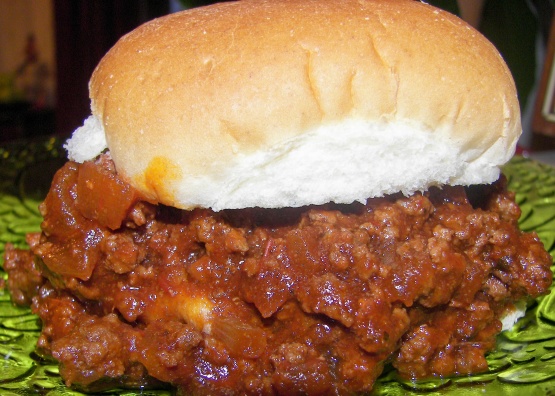 Created for RSC #9. I love Sloppy Joes for a hot lunch. This version adds a little something different.

Made these for DD & DH one night for dinner and they really enjoyed them. I did have to leave the lid off while simmering in order to get the sauce to thicken up. The orange juice gave this a little bit of a different flavor, but it was good. Thanks for posting this recipe Kelly.
In a large skillet brown ground beef and onion over medium heat.
Drain off excess fat.
Stir in the remaining ingredients until well blended.
Cover and simmer over low heat for 20 minutes, stirring occasionally.
Serve hot on your favorite buns or bread.