Boomette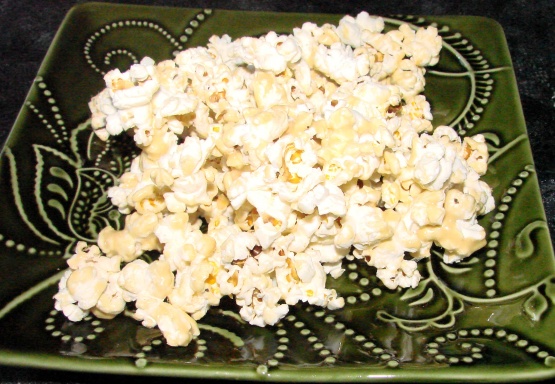 A super easy, super quick caramel corn recipe. You can make microwave popcorn without all the junk! Place 1/4 c of popcorn kernels in a paper bag and turning the top down a few times. Pop on the popcorn setting of your microwave. Listen carefully and remove when the popping slows. Over time you will be able to tell how long you need to pop it.
This is a great recipe. I like how easy it is. I cooked 3 tablespoon of popcorn in a brown bag in microwave for 3 minutes. So I made half recipe. But next time I may add more brown sugar. I think it needed a bit more, for the taste and for a darker color. Thanks cook from scratch :) Made for PAC Spring 2010
Pop half a cup of popcorn in your preferred method of popping corn! :)
Place remaining ingredients marshmallows, butter and brown sugar for 30 seconds at a time in the microwave.
Stir to mix well.
Pour over popcorn and mix evenly with a fork. Spread into single layer on wax paper. (I place my wax paper on a large cookie sheet.).
Allow to dry completely before storing in an airtight container (if there is any left!).