Simple Oven-Roasted Corn on the Cob

Very easy to do; great results. Of course, you can sprinkle any of your favorite seasonings on the corn after buttering.
Directions
Preheat oven to 450 degrees.
Remove husks and silks from corn.
Butter corn and wrap in foil.
Place on cookie sheet and roast for 20 to 25 minutes.
Reviews
Most Helpful
After the butter, I added garlic powder to some of the ears and curry powder to others. They all tuned out great! Yum!!!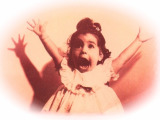 I have to admit, after preparing corn on the stove top, I was a little skeptical of this method...I was pleasantly surprised that I absolutely loved it! My husband did, too! This will definitely be a mainstay for our family!
Just tried this tonight, since it was too wet outside to grill the corn on the grill. Delicious and simple. Thank you!