Simple Oven-Roasted Corn on the Cob

Very easy to do; great results. Of course, you can sprinkle any of your favorite seasonings on the corn after buttering.
Directions
Preheat oven to 450 degrees.
Remove husks and silks from corn.
Butter corn and wrap in foil.
Place on cookie sheet and roast for 20 to 25 minutes.
Most Helpful
Sprinkle a little powdered ranch on them along with the butter before wrapping them up for a tasty surprise! :)

Much better than water-logged cobs boiled in water. Do remember to place a baking sheet underneath to catch any butter that may seep through the foil. Thanks for sharing a great technique! :)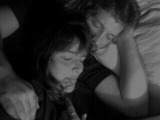 Originally rated on 4/5/09 - This recipe made it into my book#266453. I may never boil corn on the cob again. This is a great technique. I loved that the butter was able to melt on the cob inside the foil. No mess! The corn stayed nice and crisp (I was afraid it wouldn't) and flavorful. I did 2 ears of corn for 20 minutes and salted them after unwrapping. Just fabulous, pure and simple! Note: use a cookie sheet to catch butter IF any butter should happen to escape the aluminum foil. ~Made for Spring PAC~