Simple Oven-Roasted Corn on the Cob

Very easy to do; great results. Of course, you can sprinkle any of your favorite seasonings on the corn after buttering.
Directions
Preheat oven to 450 degrees.
Remove husks and silks from corn.
Butter corn and wrap in foil.
Place on cookie sheet and roast for 20 to 25 minutes.
Reviews
Most Helpful
Much better than water-logged cobs boiled in water. Do remember to place a baking sheet underneath to catch any butter that may seep through the foil. Thanks for sharing a great technique! :)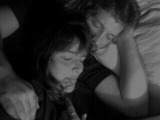 I'd recommend keeping them in the oven for at least 35-40 minutes. Open the foil wrap after 20 mins so they catch a little "tan") I buttered them in olive oil and garlic salt. Worked out GREAT. Will not waste bottled water to boil corn ever again.

It was a simple quick recipe that was delicious! I used extra virgin olive oil, garlic powder, & Italian dressing...with sea salt and cracked pepper. Yummy!