Pixie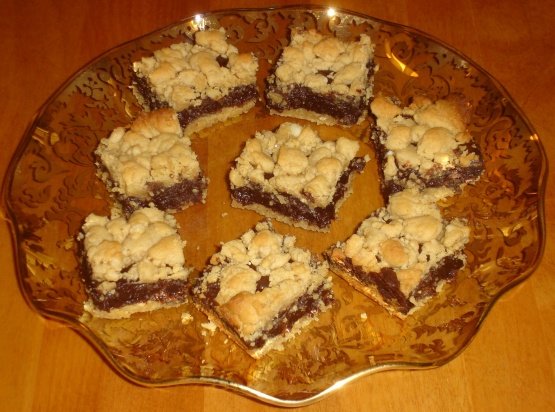 These quick and easy bars have the most glorious "ribbon" of fudge running through them. I got the recipe from a friend in Chicago. Watch out! These are RICH and ADDICTIVE!!!!
Preheat oven to 350 degrees.
Combine cake mix, peanut butter, egg and oil.
Press 2/3 of this mixture into the bottom of a 9x13 pan.
Bake for 10 minutes.
Cool on wire rack for 5 minutes.
Meanwhile, in heavy saucepan, heat and stir sweetened condensed milk, chocolate chips and butter over low heat until blended.
Pour this chocolate mixture over the par-baked crust.
Sprinkle with remaining crust crumb mixture.
Bake an additional 20-25 minutes or until golden.
Cool on wire rack.