Parsley Parmesan Chicken (Oamc)
Jubes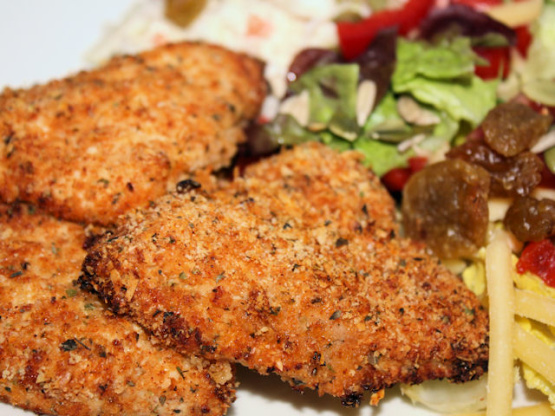 Having this chicken in the freezer precooked makes a nice dinner when time is short but you still want a nice sit down dinner. Recipe is for three meals. Time to make does not include marinading.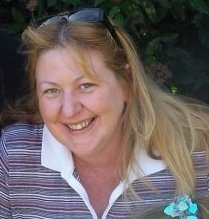 Top Review by Jubes
Tasty and easy to prepare- I used chicken breast pieces (no bone or skin) cut into 4 and enough to make one meal. I really wish now that I had cooked more chicken for another night. This is a great OAMC recipe and much cheaper than buying the frozen prepared chicken portions from the supermarket. Photo also to be posted. Reviewed for January Recipe Swap in the Aus/NZ forum. Photo also to be posted
ASSEMBLY DIRECTIONS:.
Pour salad dressing in a large bowl.
Add the chicken parts to the dressing, coating well.
Cover and chill about 4 hours, or overnight.
Turn the chicken in the dressing occasionally.
Combine parmesan cheese, dry bread crumbs, parsley flakes, paprika, salt and pepper in a shallow bowl. Roll chicken one piece at a time in the crumbs, then place chicken in a greased 9x13 baking pan or on a foil lined cookie sheet. Spoon excess dressing over the chicken.
Bake at 350 degree oven for one hour, or until thickest piece is done.
FREEZING AND COOKING DIRECTIONS:.
Remove from oven and cool.
Put baked chicken pieces into a freezer bag.
Lable and freeze.
TO SERVE:.
Place chicken on a heavy foil lined cookie sheet. Warm in a 400 degree oven for 10 minutes or until warmed through.