Mum's Miracle Green Salad
BarbryT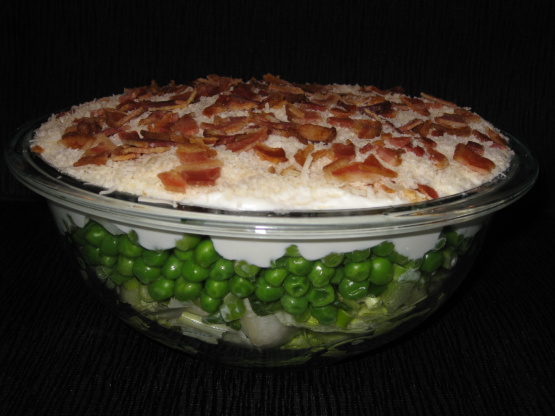 yummy salad from my childhood :D
Break lettuce in pieces & Line bottom of a round serving dish with them.
Layer celery, green onions, peas, and water chestnuts.
In a small bowl, mix mayo and sour cream & Spread over veggies.
Sprinkle shredded parmesan and bacon on top. Cover and refrigerate overnight.
(The "miracle" is that it makes its own dressing, see? =).
FYI.cooking time includes refrigerated overnight.