Melt-In-Your-Mouth Lemon Drop Cookies
Jaylee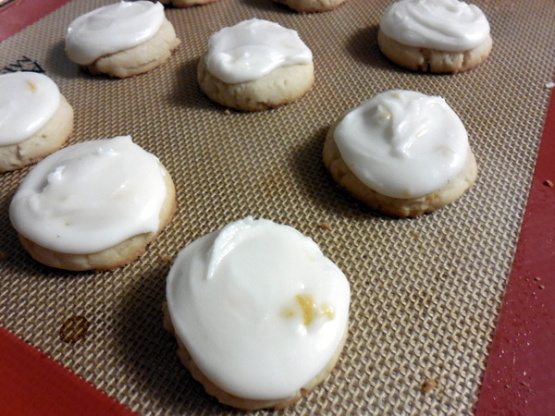 The addition of cornstarch to these cookies really makes them melt in your mouth! The fact that they are egg-free makes them good for those allergic to eggs, and since the cookies are little, it is easy to eat a bunch - unfortunately... :) These are a nice addition to a summer BBQ, a baby shower, or any get-together. These can be made with any citrus fruit, but we like lemon the best!

They really do melt-in-your-mouth! Definitely my go-to for parties now because I can fit 30 little cookies on a cookie sheet .... they do not spread out!!!! Too easy to eat six!
Heat the oven to 350°F
In large bowl, beat butter and 1 cup powdered sugar with electric mixer on medium speed. Stir in flour, cornstarch, lemon zest and vanilla until well blended.
Shape dough into 3/4-inch balls and place about 1 1/2 inches apart on a parchment-lined cookie sheet and flatten a little.
Bake 9 to 11 minutes, or until edges are light golden brown. Remove carefully from cookie sheet to wire rack. Cool completely.
Whisk together 1 cup powdered sugar, lemon juice, and zest in a small bowl. Stir in additional juice if necessary, or powdered sugar to thicken.
Dip the tops of the cooled cookies in icing and place on the parchment paper that you baked the cookies on, to harden.