Magic White Sauce (and Variations)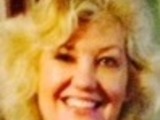 Sick of lumpy sauce? Hate making that flour and butter roux? Here's the answer! This is the easiest version of White Sauce ever. You won't believe it works until you try it! You will need a wire balloon whisk for this recipe and you must make sure that all ingredients are cold (or at least at room temperature) to begin with. Thanks to English food writer, Delia Smith, for discovering this all-in-one method. The following are my simplified adaptations for Basic White Sauce, along with variations for Mustard Sauce, Cheese Sauce (Mornay Sauce) and Parsley Sauce.
Directions
Pour milk into a saucepan.
Add all other ingredients.
Place pan over a medium heat, and, using a wire balloon whisk, whisk sauce constantly until butter melts.
Be sure to work the whisk into the edges of the pan to incorporate all the flour.
Whisk frequently until the mixture comes to a boil.
Reduce heat to low and simmer for about 5 minutes, stirring occasionally, until the sauce reaches the desired consistency.
Taste and add extra seasoning if required.
Variations: Mustard Sauce Make sauce as per recipe, but use 1 ½ cups milk and ½ cup chicken stock.
Along with the salt, add 2 teaspoons mustard powder, ¼ teaspoon onion powder and substitute a good pinch of cayenne pepper for the black pepper.
Stir in 1 teaspoon lemon juice when sauce is completed.
Cheese Sauce Make sauce as per recipe, but use 1 cup milk and 1 cup cream.
Along with the salt, add a good pinch of nutmeg and substitute a good pinch of cayenne pepper for black pepper.
At the simmering stage stir in 75g- 100g grated tasty cheese (I like a mixture of mature cheddar and parmesan).
Stir in 1 teaspoon lemon juice when sauce is completed.
Parsley Sauce Make sauce as per recipe, but use 1 ¾ cups milk and ¼ cup cream.
When sauce is finished, mix in 4 tablespoons finely chopped parsley and 1 teaspoon lemon juice.
Reviews
Most Helpful
I can't believe I've never reviewed this Kooka! Delicious, easy & yes, a little bit magic! I have used this recipe to make both cheese & mustard sauces with perfect results every time. Update: I reviewed this years ago & thought I would add that it is still my "go to" white sauce & the one I recommend to others. I am thinking II would like to try it as the base for a fish pie. I'll let you know how that goes :-)

I used this recipe to make green bean casserole. Added 1 cu mushrooms, glove garlic and topped with panko crumbs with a little dry onion soup mix. The best ever. I don't think I'll be going back to cream can soups when you can adjust this sauce so many ways. Plus it's easy.
Wonderful! I added garlic to the butter, cooled it then followed the recipe. Perfect for my shrimp and scallop dinner! Thanks

Updated:
This is my go Basic White Sauce Recipe. I've found it's too thick as written so I reduced the flour by 1/2. Depending on what I am using this recipe for & the additional items I add, I adjust the flour to suit the needs. We love garlic, so I add at least 2-3 cloves minced garlic to the butter, slowly cook the butter until the garlic is soft & the flavor is blended with the butter, then refrigerate it until cool before making the sauce.
I've used this recipe for seafood, Ravioli & lasagne. I add different cheeses. Usually about a total of a cup of assorted kinds again it depends on the main dish. For Lobster Ravioli, I added a cup of romano & Parmesan and I added 1 pack of Old Bay spice. Made a great New Years Eve dinner.