Eway03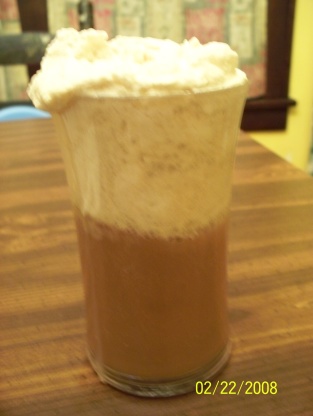 Top Review by Eway03
This really satisfies my craving for something sweet. I did make some whipped cream with vanilla and a little splenda for some pretend icecream. I also tried it with diet orange soda, it was great too. So many variations are possible with this. I look forward to trying more.
12

ounces diet root beer
1⁄4 cup heavy cream
ice (optional)
Add the ice to this if desired then blend it or don't depending on how you want it.
It actually is a good substitute!
Note this is also called a farmer's soda.