Found this on a MYO cleaners website and love how cheap it is to make! It's so easy to make, too! I keep mine in a quart sized jar and it takes up so little room on my shelf.
2 1⁄2 ounces bath soap, grated into flakes (Approx. a half a bar of soap, fels naptha works great. Also Zote or Octagon)
1 cup borax
1 cup washing soda
Directions
Mix together and keep in closed container.
Use one tablespoon per load.
Most Helpful
Just wanted to inform the extra frugel out there that you can get washing soda in bulk and very cheaply at the pool suply stores. Just ask for sodium carbonate! You can get a 5 gl bucket for less then 10$. You can even increase the ratio of washing soda to borax to save more. For fabric softener, try vinegar. Yes, I am serious. It will soften your clolthes, rinse them cleaner, and help with static. Don't worry, there will not be a vinegar smell left on your clothes. Vinegar is a natural deoderizer. It will dry oder free. I just fill up my downy ball with vinegar and throw it in the wash cycle.
Updated Review: We've been using this for 3 years now and prefer it to any commercial powder. I use 2 bars of pure soap, and 750g (1 1/2 lbs) each of borax and washing soda. (Lately, I've been able to buy the washing soda in powdered granules rather than as crystals which makes things easier.) Be careful grating the soap in the food processor - you might break the bowl (as I did the first time). Now, I slice the soap into shards with a knife, then grate the shards. To make it finer, I process the grated soap with the chopping blade. If you've bought washing soda crystals, you'll need to whizz these in the food processor or blender as well. Then, just mix the lot together in a large mixing bowl, and decant into jars. The quantities above make two large jars full. We use about 2 tablespoons per load and it works on even muddy jeans and leaves everything crisp, clean and smelling sweet.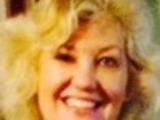 I made the recipe using zote and it seemed to fade some clothes. I read that borax can act as bleaching agent so I made a second batch with only half the borax and replaced the other half with baking soda. The second batch works better on black clothes. I have two batches one labeled whites one colors. I know the whites came out very white with the first batch. I also use 1 cup vinegar in the rinse it wont leave a smell. I use 2 Tbsp per large load I never have small loads.