Jiffy Corn Muffins Mix Clone
2Bleu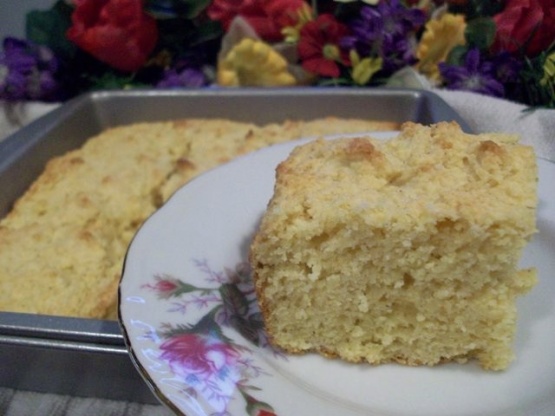 Sometimes a recipe will call for a box of Jiffy Corn Muffin Mix. Here's a clone recipe you can make at home. If another recipe calls for a box of corn muffin mix, leave out egg and milk from this recipe. This recipe is equal to one 8.5 ounce box of Jiffy Corn Muffin Mix. Makes 1-1/2 cups dry muffin mix.

Vegan version: used whole white wheat flour, just 2 T sugar, 1 tsp baking powder, egg replacement made with 1T ground flax seed 3 T water allowed to sit for 10 or 15 minutes, and 1/2 c vanilla soy milk up to 1/4 c water. Splendid! I am a long time user of jiffy mix and this makes a tasty replacement in our new vegan lifestyle.
Preheat oven to 400°F Combine flour, corn meal, sugar, baking powder and salt. Mix well with whisk.
Whisk in vegetable oil and mix until dry mixture is smooth and lumps are gone.
Combine above mixture with egg and milk and mix well. Batter will be slightly lumpy. For best rise, let batter rest for 3 or 4 minutes. Stir once or twice after rest.
Fill muffin tins 1/2 full. Bake 15-20 minutes. Makes 6 muffins.