Cal C.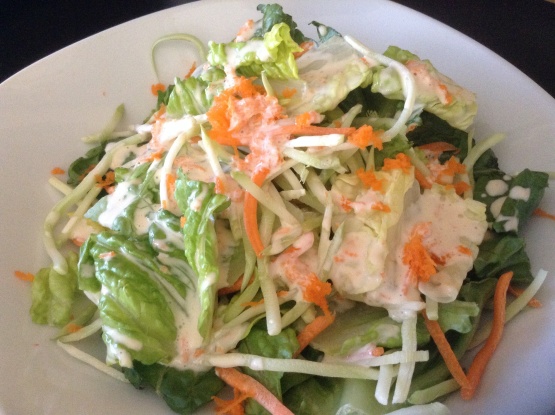 I love this stuff!!! Kind of an east meets west style salad dressing. Very easy to make in a mini food processor. Feel free to substitute with a low fat mayo. This would also be great over chicken or fish. My 2 y.o. loves this!

Wow, this is Fantastic!! I served it over a salad of mixed greens,carrots, green onions and lightly salted peanuts and Chow Mein Noodles on the side.15 Ladies devoured almost the entire pint it made! :-)I would love to know what "Wafu" means/stands for? Regardless this is a KEEPER.
Place all ingredients in a mini food processor and blend until well incorporated.
This can be thinned out to a desired constancy with a little extra milk. Refrigerate any leftovers.