Hot Mulled Apple Cider With Apples, Orange & Cinnamon
jenne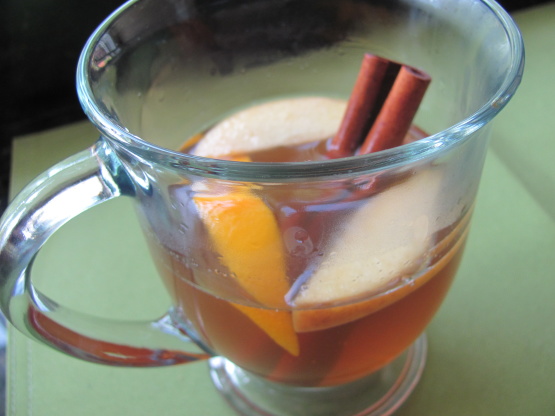 This is a wonderful apple cider perfect for a cold winter/fall day. Serve with a cinnamon stick for stirring

This Cider is so delicious! I made mine with the Simply Apple juice. Though, I did also add ground cinnamon (in addition to the sticks), nutmeg, all spice, and a splash of lemon juice to mine as well.
Cook over medium heat until steaming; reduce heat to low and simmer gently until spices have infused liquid, approx 30 minute.
Strain into warmed mugs.