These are super easy, super quick buns. I get requests to take them everywhere we go. They are great for those last minute dinner guests, or a nice surprise for breakfast. They freeze well, and make excellent toast. This recipe is a combo of my grandmothers recipe and a few others, all tweaked to make a fast, easy, soft, fluffy bun.
Directions
Mix 2 C flour& yeast in a large bowl.
In a separate bowl, heat milk, water, oil, sugar& salt to lukewarm in microwave.
Add all at once to flour mixture and beat till smooth. (Approx 2 mins in a Kitchenaid stand mixer).
Mix in enough flour to make a soft dough (2 - 2 1/2 Cups).
Mix well until dough is soft and slightly sticky, then turn out onto floured surface and let rest under a large greased bowl for about 15 minutes.
Shape dough into 12-15 small balls and place on greased baking sheet to rise until doubled in size. (approx 45 Mins).
Bake in preheated 400 degree oven 12-15 minutes.
Most Helpful
Great recipe, wish I could give it 10 stars!<br/>I altered it a bit, I used almond milk, reduced the sugar to a 1/4 cup, increased the salt to 2 and a half teaspoons and only used 4 cups of flour.<br/>I used coconut oil to grease the bowl and baked it on parchment paper (no need to grease)<br/>Came out really light and fluffy, thank you for posting!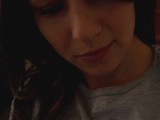 This is a very good recipe! I substituted coconut milk for the milk to make it dairy free and it turned out excellent! I will definitely use this recipe again!
Awesome recipe, for sure saving for the future. Nice easy dough, I don't personally think any bun recipe can be quick but I think this is as close as you will get for quick buns. Personally I punched my buns down twice before baking (so much fluffy!) but in any case these are nice easy yummy buns. Also if you want a variation replace the salt with half a pack of french onion soup mix AMAZING. Well I'm off to make more of these!