Corn, Mozzarella and Tomato Fresca
very yummy fresh summer salad! (healthy too!)
Directions
chop mozzarella into 1/2 inch cubes.
tear basil leaves into 1/2 inch pieces.
chop tomatoes into long slices.
mix all ingredients into a large serving dish.
salt and pepper to taste.
tastes best if chilled in fridge for an hour.
Most Helpful
I was suprised not to like this. I love balsamic vinegar and the ingredient in the salad, but together it just didn't seem to fit. Sorry, not my favorite recipe.

I'm sorry, I didn't care for the recipe too much. It sounded delicious but I've never cooked with balsamic vinegar before so maybe it's just an aquired taste. In my opinion the recipe called for way too much vinegar. I added 1/2 cup instead of 3/4 and it still was too much. I think it would have been better just drizzled over the top. I ended up pouring it out so it was just lightly covered. Maybe it was the quality of my balsamic vinegar. Mine was a cheapo brand and from what I hear the quality really matters. So I'm sorry, it just wasn't my cup of tea.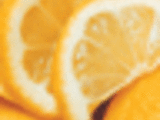 A pleasant no-fail recipe which kept my toddler happy. I recommend being generous ith the fresh basil. The balsamic vinegar is a very nice touch.