llesnada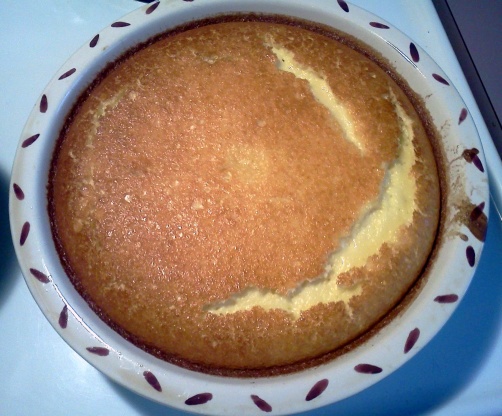 My mom made this all the time when we were growing up. She always put sprinkles on top! This is not a gourmet recipe, folks, this one is homey! Sometimes I add a teaspoon of rum flavoring to naughty it up...
Preheat oven to 350 degrees.
Put all ingredients in blender. Blend the heck out of it.
Pour into 9" buttered pan.
Sprinkle with nutmeg and colored sprinkles if you'd like.
Bake for 30 minutes or until set.
To really gild the lily, serve with a dollop of Cool Whip or whipped cream.
Thanks, Mom!