gailanng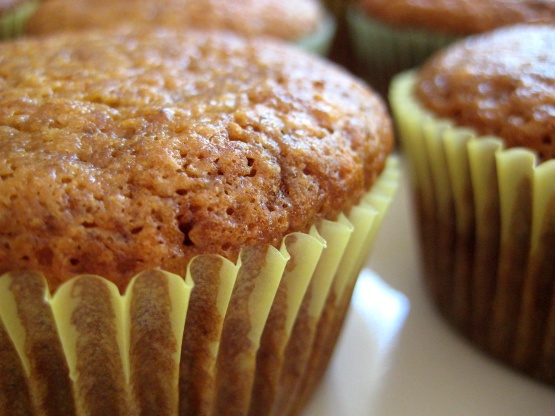 This is everyone's favourite muffin in this house. I make them once a week, they dissapear very fast. Very Moist. I sometimes add 1/4 cup of chocolate chips to the recipe and 1/4 cup walnuts. But, they are just as good without those 2 items.

Great recipe! Made a dozen and they were gone in 30 mins. My family of 4 says this is the best banana muffin I have EVER made and we make 'nana' muffins almost every Sunday. I made one substitution: I used 2tsp baking powder (dbl acting) when I discovered I was out of baking soda. I added blueberries which was perfect! Thanks for an amazingly easy and delicious recipe!!
Combine all ingredients together.
Spoon into lined muffin tin.
Bake at 350 degrees for 25 to 30 minutes, until top springs back.
Let cool and serve.