gailanng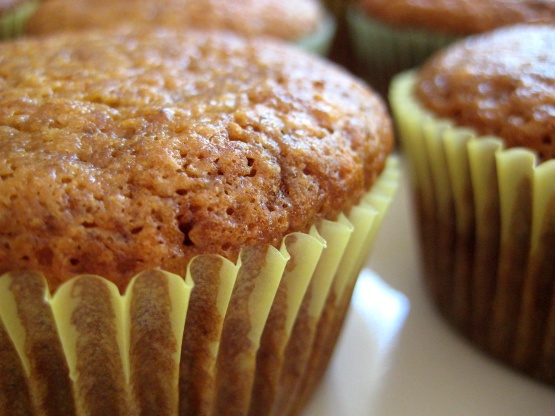 This is everyone's favourite muffin in this house. I make them once a week, they dissapear very fast. Very Moist. I sometimes add 1/4 cup of chocolate chips to the recipe and 1/4 cup walnuts. But, they are just as good without those 2 items.
I was eager to make these muffins, since so many reviews were positive. But mine were a little mushy in the middle. I don't know if I did something wrong.
Combine all ingredients together.
Spoon into lined muffin tin.
Bake at 350 degrees for 25 to 30 minutes, until top springs back.
Let cool and serve.