Bacon Beer Cheese Dip (Aka: Game Day Dip)
Laurita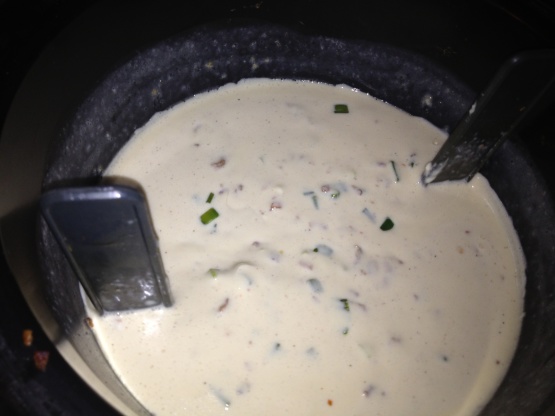 Great in a Crock Pot on Game Day! Men LOVE this dip and it's very easy - not a lot of chopping involved!
Cook bacon crisply, remove from pan to drain on paper towels; reserve grease.
In hot grease, saute green onions until bright green and soft - drain on paper towels.
In your Crock Pot insert or microwavable bowl, combine cream cheese, Velveeta, garlic powder and pepper flakes.
Microwave on HIGH for 3 minutes.
Remove from oven and stir to combine and microwave again for 3 minutes or until cheese is completely melted.
Add beer and stir to "loosen" to a dippable consistency.
Stir in bacon and green onions and serve hot with corn chips or crackers.