Puppy Chow or Monkey Munch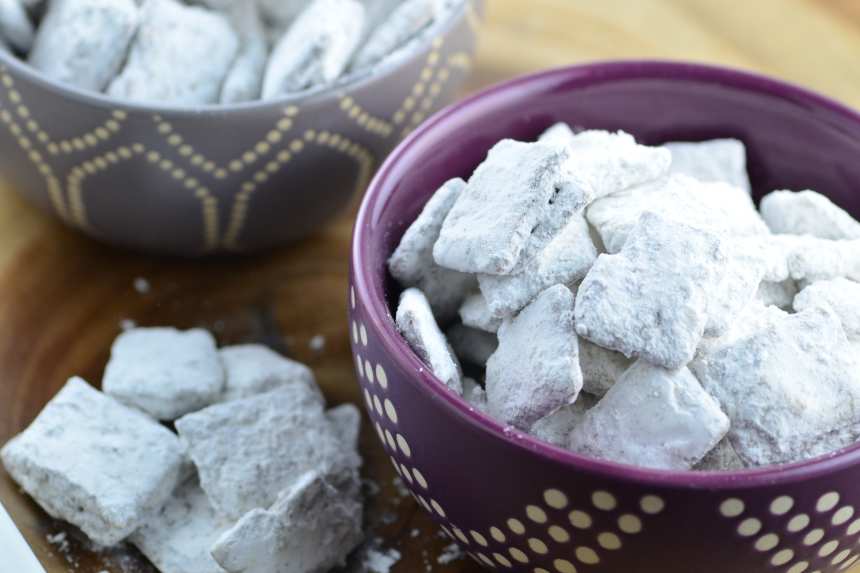 photo by May I Have That Rec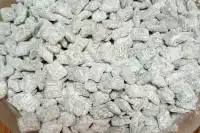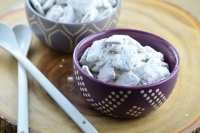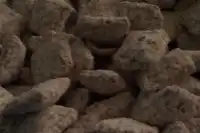 Ready In:

32mins

Ingredients:

6
ingredients
9

cups Chex cereal (any kind)

1

cup semi-sweet chocolate chips or 6 ounces semi-sweet chocolate chips, melted

1⁄2

cup smooth peanut butter, melted

1⁄4 cup butter, melted

1 -2

teaspoon vanilla
1 1⁄2 cups powdered sugar
directions
Measure cereal in large bowl.
Set aside.
Microwave chocolate chips, peanut butter and butter for 1 minute on high.
Stir.
Cook for 30 seconds longer or until smooth.
Add vanilla.
Pour mixture over cereal, stirring until coated.
Pour mixture into large Ziploc bag and add powdered sugar.
Shake until well coated.
Spread on waxed paper to cool.
Store in Ziploc bags or large sealed bowl.
Recipe Note: It helps to add cereal mixture a little at a time if you only have small bags.
Reviews
LOVE IT!!!! I've been making puppy chow on a fairly regular basis for longer than i'd like to admit:) A few tricks I've learned along the way; 1) instead of using a zip lock back, I put half or more of the powdered sugar in the bottom of a large plastic bowl -one with a lid- pour the chocolate cereal mixture on top and then sprinkle the remaining powdered sugar over that. Put the lid on and shake it up! No need to waste a zip lock bag every time you make it. I usually then store the chow in that same bowl, for the few minutes it lasts. 2) this is more of a preference but often I will put the puppy chow in the fridge for 15-20 minutes after making or before eating. Something about it being slightly cool tastes really good! Also, I think rice chex works best.

 

we make this as a special treat for the kids (ok, and adults) when we go to the lake every summer... i think chex in canada are different from those in the u.s. the first time we used canadian chex and they are so soft they broke into tiny crumbs - too small for the kids to eat without making a colossal mess (although it made an incredible topping for ice cream!!) so we use quaker oat squares or quaker corn bran squares, which i think is more comparable to the american version of chex. we keep everything else the same. i don't actually measure the sugar, i just dump it until it looks right, butwe use a fair bit less than 1.5 cups. our monkey munch is more brown than white, but thats just a personal preference. oh, also, i just work it around in a giant stainless mixing bowl - we found the ziplock broke up the cereal more. i just finished making a batch with my 3 year old son, and we are off to the lake tomorrow!!!

 

We've been using this recipe for a few years now, it's the exact same one that comes printed on the side of the Rice Chex cereal box. A few helpful hints: Divide the cereal and the chocolate/peanut butter mixture between a few gallon sized zip lock bags. It'll make mixing it all easier and cleaner! Also, I found that this is too sweet for me personally so we created what our family calls "The Salty Dog". I sprinkle the whole batch of finished puppy chow with about a teaspoon of salt. It adds a really nice sweet/salty flavor to each bite. A girlfriend of mine adds crushed up pretzel pieces to the cereal before she coats it with chocolate/peanut butter

 
RECIPE SUBMITTED BY
Hello everyone,I was introduced to this site by my friend Peppermintkitty....I love the site so far..... Let's seeeee, I live in a rural Oklahoma town (in the middle of nowhere! haha) I'm married and have 3 beautiful daughters,ages 12,11 & 8.....I'm a nurse in a nursing home and love to collect recipes..although I find it hard to find the time to cook like I used to, but I must say I can cook pretty good! or at least my hubby doesn't complain! :) We have 2 dogs, a yellow lab,Prince, and a female Shi-tzu,Lexie..Lots of cats and 4 horses,Honey,Jewelz,Guardian and Angel.They are my babies!! I stay really busy with work,kids and hubby! But am hoping I can meet lots of new people on here....
View Full Profile