Aayi's Jowar/Jolad Roti (Gluten Free Indian Flat Bread)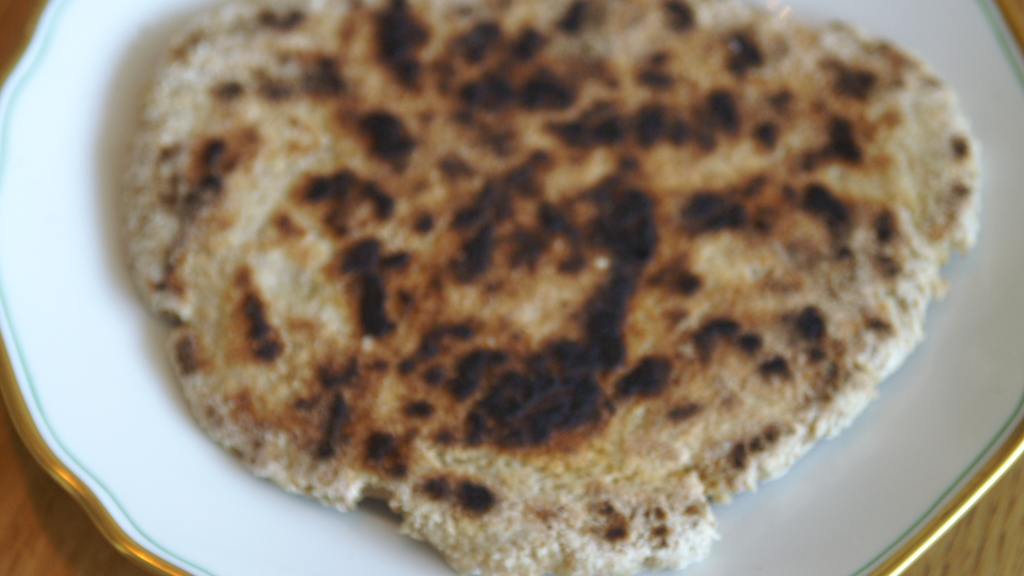 Ready In:

40mins

Ingredients:

3

Serves:

3
directions
Heat water and add salt.
When it starts boiling, add the flour and mix continuously till all the water is absorbed. Take off the heat.
When it is still hot, knead the dough on a flat board.
Spread using the rolling pin (For rolling, apply dry flour as much as needed. If the roti breaks, make it into a ball again, apply some more flour and roll).
Fry on the heated tava (griddle made from cast iron, I use a cast iron frying pan).
Serve hot.
Join The Conversation
This was a really unusual dough to work with, but pliable and forgiving, so I liked it. I also ended up using a lot more flour to make it into a kneadable dough, and then liberally added more flour for rolling out. As another reviewer mentioned, I would also like to know what the best way to cook them is - dry pan or not. I tried both ways and found a little oil made them cook better and puff up more. Once cooked they have a nice texture, so don't judge it by the dough. I wish I would have added some more salt to the dough, I only put a pinch in the water...should have been more like 1/2 tsp. I'm impressed that the leftovers are still soft and haven't turned into hard frisbees like my usual rotis do! thanks for sharing UmmBinat - this was my first time using this flour, I'm sure I'll try this recipe again.

I made 1 1/2 batch and added garlic powder. It made 10 breads. I would have preferred more detailed instructions on rolling and frying, like how thin, how much oil, do you fry on both sides and for how long? I fried both sides, about 2 minutes a side. I just read Mamasarah's review and she says to fry in a dry pan. Will have to try that next time. The flavor was very good, and we have lots of sorghum. Will make again, maybe adding some more seasoning to the dough. I did use a little more dough to make it kneadable. Thanks.