Wilton Stabilized Whipped Cream
Cabnolen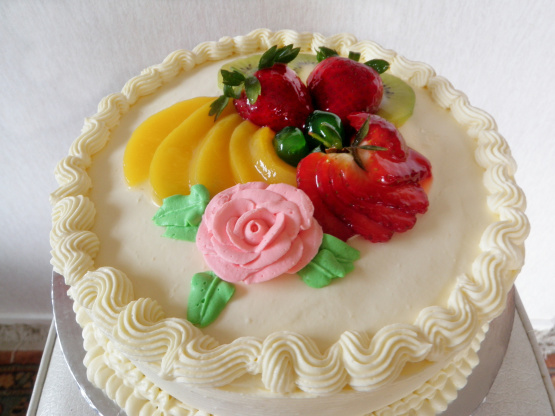 I have been using this method for 30 years, no more thin runny whipped cream and your whipping cream will hold up for days this, is fabulous on cakes --- for 2 cups whipping cream use 2 tsp gelatin in 2 tbsp cold water.

We all know cream whips better when cold but here the gelatin mixture isn't. When gelatin hits cold cream it sets....globs. I've found tempering the gelatin with a few tablespoons of the cream first (mix a few TBL of room temp cream with the gelatin mixture before adding to the cold cream) will prevent the "instant set" when gelatin hits a bowl of chilled cream. <br/><br/>The recipe is sound, it works and certainly doesn't deserve negative reviews. Just saying.
In a small pan, combine gelatin and cold water; let stand until thick.
Place over low heat, stirring constantly, just until the gelatin dissolves.
Remove from heat; cool (do not allow it to set).
Whip the cream with the icing sugar, until slightly thick.
While slowly beating, add the gelatin to whipping cream.
Whip at high speed until stiff.