Rhonda J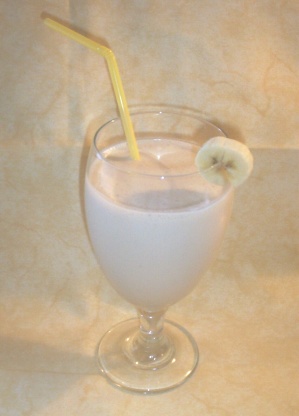 Courtesy of Ira Freehof, The Comfort Diners.

Elvis lives!! My kiddos and husband loved this smoothie. I only had one bite because I am trying to watch my calorie intake. But what I tasted sure was good. I agree with FaithB25, I could taste both the peanut butter and banana flavors without one overpowering the other. Rich and creamy no doubt. Looks like we have found a new summer treat. Thanks Nurse Di.
Add ingredients into blender.
Start blending on slow speed and gradually increase to high.
Blend until all ingredients are well combined.
Garnish with sliced banana.