My Easy Cure to an Oncoming Cough and Cold

I do this whenever I feel I'm going to get sick and this ALWAYS has worked for me!
Directions
Pour water in a pot.
Add salt.
Mix well.
Bring to a boil.
Lower flame and simmer for a minute or until salt dissolves.
Remove from flame.
Pour into a glass.
Now, take a small bit of this in your mouth (don't drink it) and gargle with it.
Likewise, do this till you're done with the entire glass.
You will feel an instant relief in your throat- the itchiness and soreness will lessen.
Repeat thrice a day, everyday, till the feeling of getting the cold and cough is totally gone.
This always helps me-- I hope it helps you too!
Most Helpful
When I was little my grandma would always make this for me when had a cough or sore throat. I remember it being really salty and gross but I think it always helped. I would recommend trying it.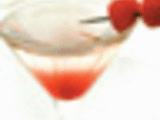 I've had a wicked cold for the past couple of days, but I just now ran across this. I figured I would try it because, honestly, I'm desperate... Anyway... I know it sounds crazy and maybe it is all in my head, but i actually feel a bit better after this! My throat still hurts and I've got a killer cough, but I FEEL better... Thanks for posting this, I will keep it up and will be sure to use this in the future!

I've used this since college, when the infirmary always gave this to students when they'd come in with a cold and sore throat. It works! My husband used to be skeptical until he tried it, and now he will use it too. Yes it's very, very salty. It's supposed to be. Use a little less salt if you can't bear it, and definitely don't drink it, but it has to be very salty to kill the germs which can't live with all that salt attacking them (heh heh heh, bye bye germs!!!!) Thanks for posting this!