GaylaJ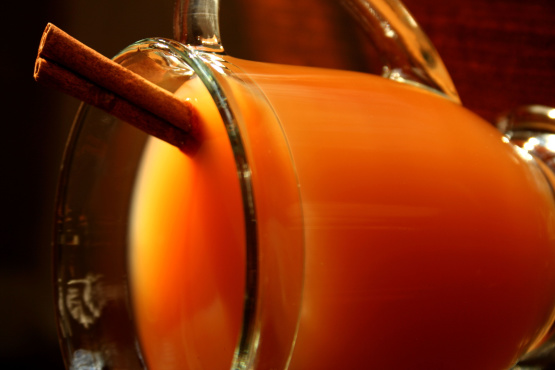 A tasty Mulled Apple Cider which can be served with or without Rum. I tweaked this over a few years to get it just so, and it's generally pretty popular at our holiday parties. (Halloween through Christmas) Plus it makes the house smell fantastic.

I've made a half recipe of this several times, using both apple cider (made by a local farmer) and apple juice. I definitely go for cider over juice! My only change was that I used vanilla extract instead of rum (hey, don't knock it until you've tried it).
With cloves and allspice in a teaball, cook all ingredients in a Crockpot on low 2-8 hours. Stir occasionally/rarely to dissolve sugar. Or cook in a pan on the stovetop on low heat 20-30 minute until it simmers.
Add 1 1/2 oz. Bacardi Gold Rum (MUST be Bacardi, accept no substitutes) per mugful when poured, if desired. Don't cook it with the Rum.