Lemony's Ugly but Awesome Spinach Smoothie
Not especially pretty, but very good for you! Eta: I filled some popsicle molds with the 2nd serving and my 5 yr old LOVES his "green" popsicles!
Directions
Peel and slice fruit.
Blend in blender until reasonably smooth.
If you find the granny smith and spinach are too tart add some maple syrup or sweetener to taste.
A Golden Delicious apple can be substituted for the Granny Smith. (I prefer to use a Golden, myself).
I used spinach (can be fresh or frozen) but arugula or kale would also work. The amount is approximate.
Reviews
Most Helpful
Awesome! very tasty! I used golden delicious apples instead of the granny. (too sour) and since I had no oranges, I used 2 scoops of orange juice concentrate. very filling. Plus, you can't taste the spinach at all! I do like the flavor of cooked spinach, but not raw. I've been freezing all the ingredients in a plastic bag, then letting it thaw a bit, and then blending it up for a fast lunch! (you know how peoples schedules are this days) Thanks for posting!!
This is so delicious! I used a frozen banana for a little added creaminess.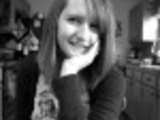 This was so refreshing and delicious! I even got my 6 year old daughter to drink it for breakfast this morning. I'm going to make these all the time. A very healthful, tasty smoothie, thanks so much for posting!