lazyme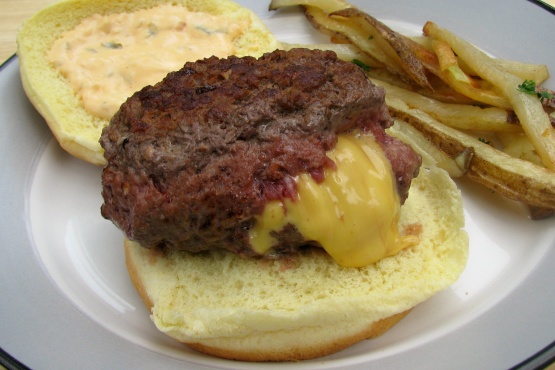 I saw this on the Travel channel an had to give it a try. It looked like heaven. A Jucy Lucy is basiclly two beef pattys put together with the sides pinched and American cheese in the middle. I was literally overcome with greed on this . I am sure you will understand once you try this. Yum Yum. Enjoy! p.s. I didnt spell the name it wrong, this is the way it is spelled at Matt's Bar in Minneapolis..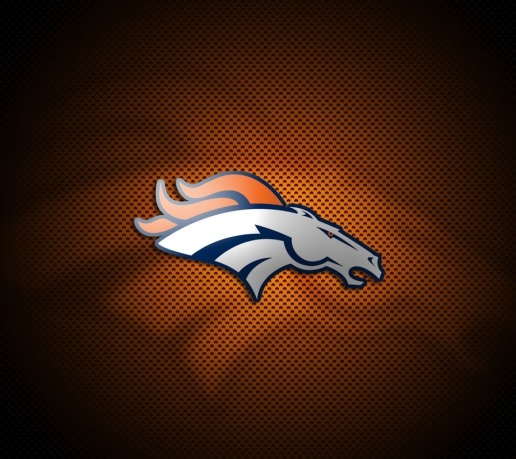 We love the Travel Channel, and we often watch man v. food, and I've been wanting to try making these since I saw this episode. I have a version from America's Test Kitchen, but it seemed too fussy. These were just simple, and good. I only gave 4 stars, because we felt the 1/2 lb. burgers were HUMONGOUS! I halved the recipe for just my husband and me, and I grilled them on a grill pan on medium-high heat. I grilled them about 5 minutes on each side, to make sure the meat in the middle was cooked through, because the patties were SO large. I'm glad I finally tried to make these, but I guess I don't mind if the cheese is in or out!
Preheat grill to 400°F.
1. Place beef, Worcestershire sauce, garlic salt, and pepper in a bowl; mix well. Portion into eight even units. Shape each portion into a thin round patty that's slightly larger than the cheese slice.
2. Fold cheese slices in half twice so you have a little stack of quartered cheese slices. Place a folded cheese stack on 4 the patties, covering cheese with remaining 4 patties.
3. Tightly crimp the edges of the patties together to form a tight seal.
4. Did you make a tight seal? I hope so, because it needs to be TIGHT to avoid a blowout as the cheese melts, creates steam, and tries to find its way out of its meaty prison.
5. Preheat a cast-iron skillet or heavy-bottomed pan to medium heat (or fire up a medium-hot bed of coals on your backyard grill), and cook burgers over heat 3 to 4 minutes on first side. Burger may puff up due to steam from melting cheese. This is normal. Do not be alarmed.
6. Flip, and using toothpick, prick top of burger to allow for steam escape. Allow burger to cook 3 to 4 minutes on this side.
7. Remove patties from pan or grill. Bun those suckers, slap some condiments on, and dig inches.