Japanese Steakhouse Shrimp Sauce
2Bleu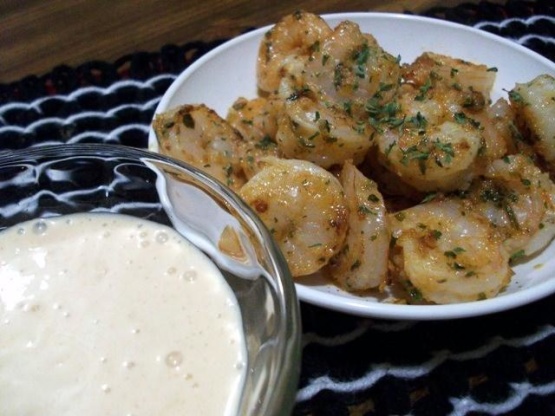 My friend, a cook at our favorite Japanese restaurant finally gave me this recipe for their fabulous Shrimp Sauce. It's so good we dip our meat and veggies into it and then pour it over our rice too. And yes, it really does have peaches in it.

This sauce is called YUM-YUM sauce at a very famous restraunt in columbus, ohio. Note that the peaches and their syrup are pureed to liquid before making this sauce. Thank you so much for a much sought after recipe that has been a much kept secret. It is also very good on fried rice and with everything else asian.
1

cup peaches in heavy syrup
1 1⁄2 cups mayonnaise (the real stuff)

2

tablespoons paprika

1

tablespoon garlic salt

1

teaspoon honey (optional)

2

tablespoons ketchup or 2 tablespoons tomato paste
1 1⁄2 tablespoons rice wine vinegar
Mix all ingredients, except vinegar, in a blender and refrigerate overnight to let the flavors blend.
Add Vinegar before serving and mix well.