jo_g8865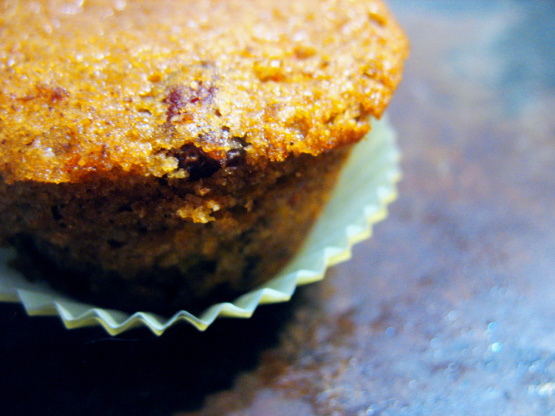 This is so easy to make for a lovely muffin for breakfast and it's good for you as well.

These muffins are very good and have gone very well in my home. Since I didn't have nutmeg on hand, I doubled the quantity of cinnamon. I'm going to double this recipe the next time I make these muffins - they are SO GOOD! Thank you for sharing!
Preheat oven to 400.
Combine dry ingredients in a large bowl.
Beat together wet ingredients and pour into dry mixture.
Stir just until combined.
Fill muffin cups and bake for 15- 17 minutes.