jenne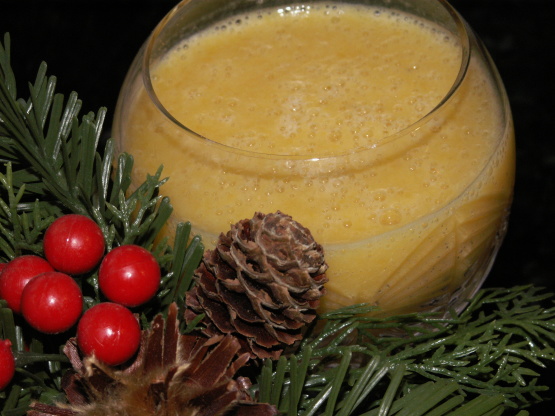 We just whipped this up. 1yo & 3yo sons and I LOVED it. The bananas provide the sweetness. Actually we liked it so much, I made another batch the same day but with less-ripe bananas. It was good but not as good as with the bananas whose skins were about half brown.

This is very nice. I like the fact that it is only fruit. Thanks for sharing.
2

bananas, very ripe

8

ounces frozen sliced peaches (1/2 a 16 oz bag)
1 1⁄2 cups orange juice
Throw it all in the blender.
Pour it into glasses and drink it up!