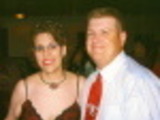 This is better than the original "Chex Party Mix"...in my opinion! My mom made this every Xmas and I always gave it to my teachers, relatives, etc.....Makes a bunch!!
2 lbs shelled peanuts
1 lb mixed nuts
1 lb pecans
1 box Rice Chex
1 box Wheat Chex
1 box Cheerios toasted oat cereal
2 bags pretzels (sticks)
2 bags pretzels (nuggets)
1 bag pretzel (bowknots)
2 1⁄2 cups Wesson Oil
3 tablespoons Worcestershire sauce
1 tablespoon garlic salt
1 tablespoon onion salt
1 tablespoon celery salt
1⁄2 teaspoon cayenne pepper
Directions
Mix cereals, nuts, and pretzels in lined copier paper box gently to keep from breaking.
Mix salts, oil, and worcestershire sauce in bowl and drizzle over cereals, nuts, and pretzels til coated.
Bake in large turkey roaster at 250 degrees for 2 hours stirring every 15 minutes.
Cool thourghly and store in air tight containers.
Most Helpful
My Granny's Scramble! We make it every year between Thanksgiving and Christmas. No family gathering during the holidays is complete without it!
Well.......I just ruined about $20.00 worth of snacks on this recipe. Sounded wonderful to use the electric roaster, however 250 degrees was too hot and it immediately started to burn....the taste remained even after turning the temp down to 200.Also it did not say what size on the snacks. Don't think I will pass it on...can't even feed it to the birds because of all the spices.
This was really good. I used less oil to cut back on calories. And I used a holiday pretzels. My husband likes that fact that the flavors aren't overpowering. And the cayenne pepper gives it just the right tingle in the back of the throat. Thanks for your recipe. Jennifer