These cookies have become a Christmas tradition in our family. They are easy to make ahead and freeze--just let them thaw THEN roll them in the powdered sugar. The cookies look like a typical tea cookie but there is always a surprise when you bite into it and discover the yummy cherry center. You will want to make a double batch.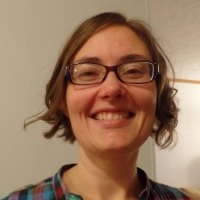 These turned out great! The store I shop only had jumbo maraschino cherries so I cut them in half and only used 12 cherries. The dough itself came together so easy and was just the right amount for 24 cookies. I baked them on parchment paper at 325 degrees for 18 minutes. I put the dough together first and then chilled it while cutting cherries and parchment paper, I was a little worried that they would spreading and leave a lump of cherry in the center, but they only spread a little. You would never guess there are cherries in them. Rather than roll them in powdered sugar, I drizzled Recipe #273428 over them, using the maraschino cherry juice instead of the liquid called for. Then I dusted them with powdered sugar.
Drain the cherries and place on paper towels to dry.
Beat butter until creamy.
Gradually add 3/4 cup powdered sugar, beating well.
Stir in flour, salt, milk and vanilla.
Shape into 24 balls. Press each ball around a cherry, covering completely.
Place on ungreased cooke sheets.
Bake at 350 degrees for 18-20 minutes. Transfer to a wire rack to cool completely.
Roll each cookie in powdered sugar to coat.