Bill's Blue Cheese Dressing
2Bleu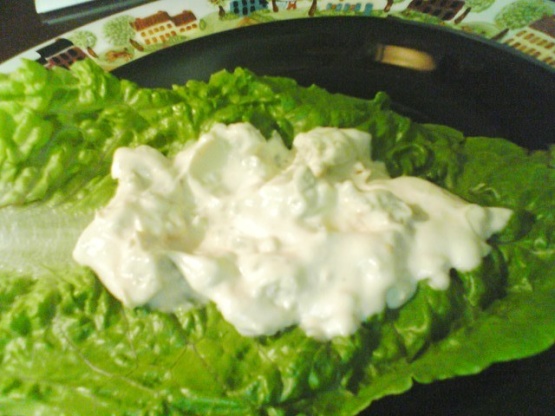 This came from All recipes and was loved by many people.

OH MY GOSH ! Made this a few hours ago. Sampled it with a veggie and we are in heaven. I know this dressing won't last 24 hours. I have been looking for a really good Blue Cheese dressing and now I have it..<br/>Oma
In a large bowl, whisk together the sour cream, mayonnaise, and worcestershire sauce.
Season with mustard, garlic powder, salt, and pepper.
Stir in blue cheese.
Cover, and refrigerate for 24 hours before serving.