loof751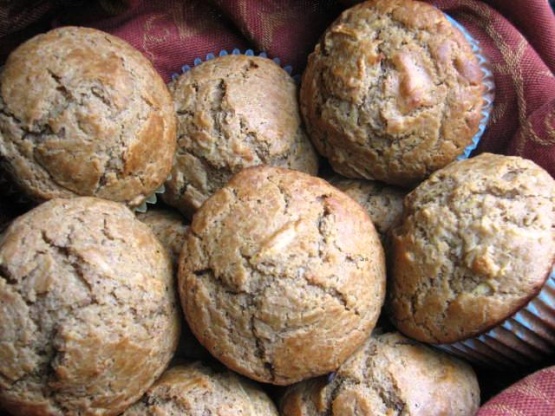 Easy muffin mix to make, found it in one of my favorite cookbooks, great with a cup of tea or coffee, nice to make at the cottage. Enjoy.

There are so many different muffin recipes out there and i wanted to try something different and saw your recipe and i'm glad i tried it. It turned out perfect and i got rave reviews from people who tried them when they popped in over the holidays. Thanks again.
Grease large muffin tins or line with paper baking cups.
Beat egg in bowl with a fork.
Blend in milk, margerine and honey.
Stir in crumbs.
Combine flour,baking powder, cinnamon and salt in large bowl.
Stir liquid mixture into dry ingredients, stirring just until moistened.
Fold in grated apple.
Spoon batter into muffin cups, generously filling each to the top.
Bake at 400F for about 20 minutes or until done.
Cool.
Store in airtight container.