How to Make Sangria
Drink your way through summer with this super-easy sip.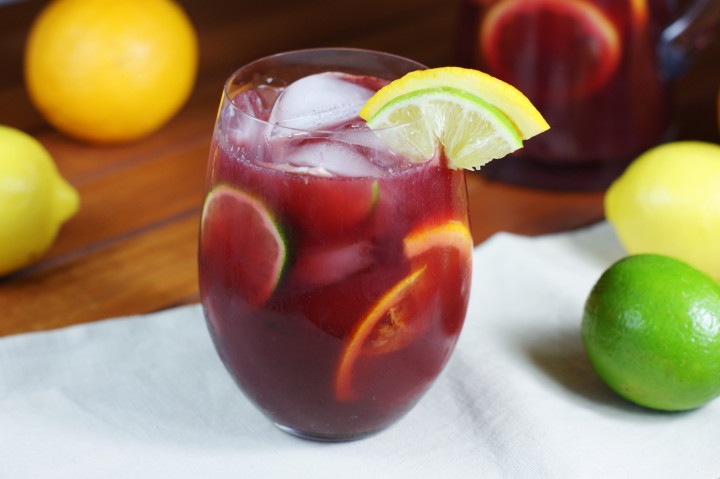 With its versatility and refreshing taste, sangria is a great go-to drink for any get-together. The best part? It's super easy to make and offers endless opportunities to customize the flavor.

Step 1
Add Sugar to Liquor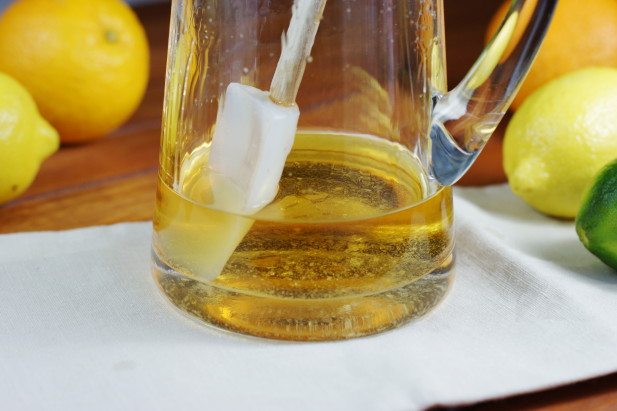 To start, mix 1/4 cup sugar with 1/2 cup of brandy until the sugar is dissolved. Make sure the sugar gets mixed throughout the sangria, and doesn't just sink to the bottom of the pitcher. Keep stirring until it's fully dissolved.

Step 2
Add Your Wine & Juice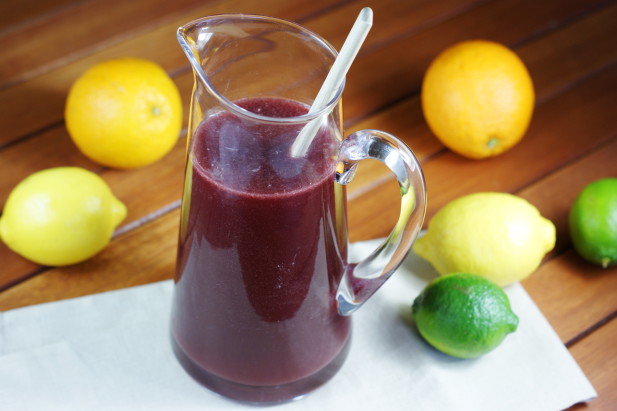 Add in the your other liquid ingredients: 3 cups of dry red wine, 1 1/2 cups orange juice, 2 tablespoons fresh lemon juice, 2 tablespoons fresh lime juice, 2 tablespoons grenadine and 1 ½ cups carbonated lemon-lime beverage. If you like a sweeter sangria, use lemon-lime soda such as Sprite or 7-UP. If you want to tamp down the sweetness, just use lemon-lime-flavored seltzer or even plain seltzer.

Don't have grenadine on hand? Use a bit of maraschino cherry juice instead.
Step 3
Slice Up Fruit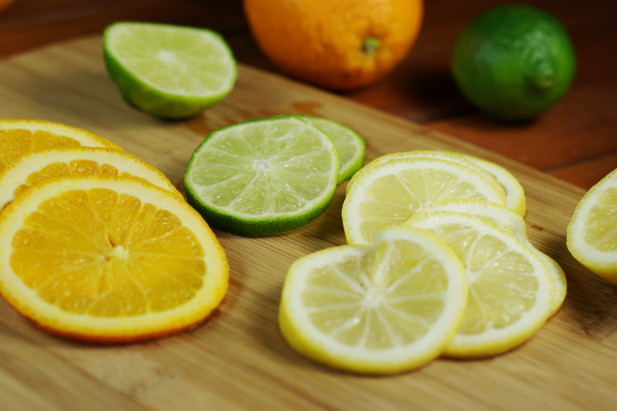 Cut up some lemons, limes and oranges. To get the most juice out of your fruit, try heating them, uncut, in the microwave for about 10 to 15 seconds. Then, roll them on a countertop with the palm of your hand about four or five times before you cut them.

Step 4
Add Fruit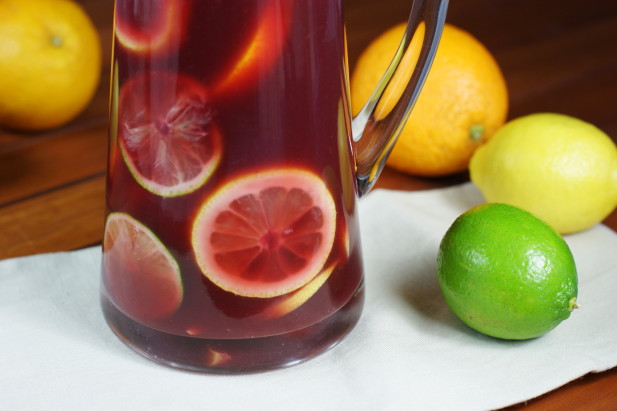 Once sliced, add the slices to the wine mixture. Let everything stand in the refrigerator for about 30 minutes.

If refrigerating for longer than the 30 minutes, remove the lemon and lime slices until serving time — they can easily take over the flavor of the sangria and make it too tart.
Step 5
Serve & Enjoy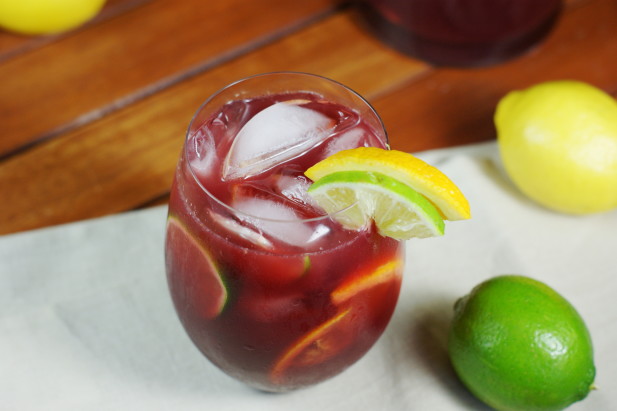 When ready to serve, take the sangria out of the fridge, pour it over ice, garnish with some fruit slices and enjoy.

Find more summer how-tos here »

Plus: Get the full recipe for this sangria »

Don't Miss:
• How to Make a Margarita »
• How to Cut a Mango »
• All our How-Tos »