Wilton Stabilized Whipped Cream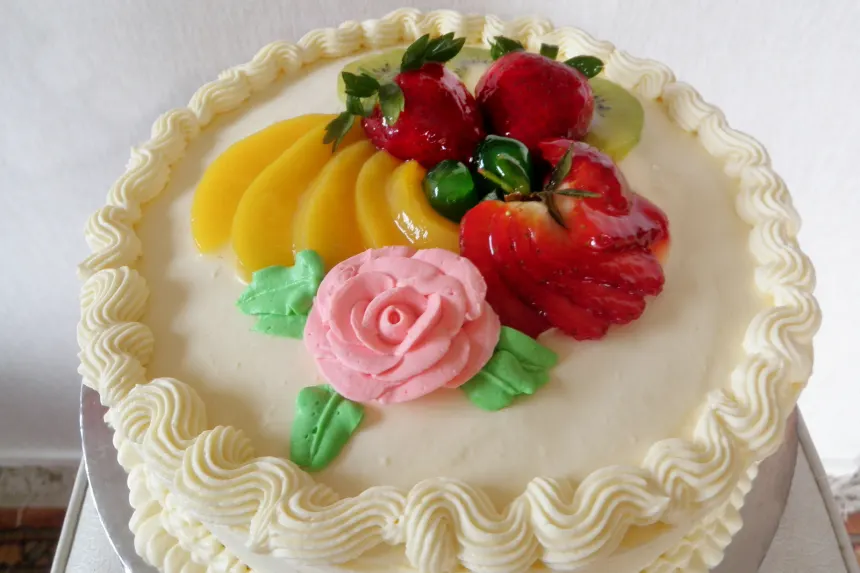 photo by Cabnolen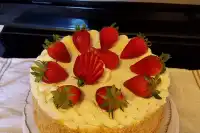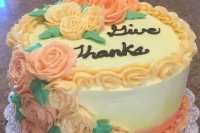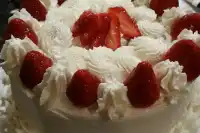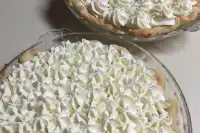 Ready In:

20mins

Ingredients:

4
directions
In a small pan, combine gelatin and cold water; let stand until thick.
Place over low heat, stirring constantly, just until the gelatin dissolves.
Remove from heat; cool (do not allow it to set).
Whip the cream with the icing sugar, until slightly thick.
While slowly beating, add the gelatin to whipping cream.
Whip at high speed until stiff.
Questions & Replies

Reviews
We all know cream whips better when cold but here the gelatin mixture isn't. When gelatin hits cold cream it sets....globs. I've found tempering the gelatin with a few tablespoons of the cream first (mix a few TBL of room temp cream with the gelatin mixture before adding to the cold cream) will prevent the "instant set" when gelatin hits a bowl of chilled cream. <br/><br/>The recipe is sound, it works and certainly doesn't deserve negative reviews. Just saying.

 

Another REALLY good way to stabilize whipping cream is to add 1 1/2 tbsp. of instant vanilla pudding mix (the powder NOT prepared; you can use either sugar free OR the regular ) to 1 cup of (liquid) whipping cream. Beat until stiff. You can add some icing sugar or regular sugar or none at all as well. I have done this MANY times and it holds up well when you frost cakes with it or fill cream puffs.

 

Thank you for posting this recipe! I needed a good cover-up for a cracked cheesecake and I couldn't find the ratios for stabilized cream. This was the perfect recipe!!! It stayed firm at least overnight, and I'll wait to see if it'll last until tomorrow! Like another poster, I bloom my gelatin in a little microwaveable bowl and then heat it for about 12 seconds, stirring twice in between. For anyone who may be having trouble with strands of gelatin in your cream: let the gelatin cool just a bit and stir in some of the cold cream a little at a time. Add enough cream to cool it to just warm. Whip your cream and sugar to soft peaks, then whip in the gelatin mixture and whip to stiff peaks. I hope that's helpful! Thanks again, kittencal, for posting this recipe!

 

This recipe is perfect!! I made my first ever cake from a recipe my friend from Romania gave me but she forgot to give me the recipe on how to stabilize the whipped cream, this recipe certainly save me from having a disaster. I didn't change anything, I combined it in between the layers with the mocha frosting and frosted the whole cake with it. I used buttercream frosting for my flowers. I put it in the fridge for a few minutes before I frosted the cake to stiffen it up a little bit and that made it even easier to handle. I can't believe how great it turned out. The sweetness is just right. This was the highlight of our thanksgiving dinner. Thanks kittencal!! Divine

 
Tweaks
PLEASE ADD VANILLA, FOLKS! TIP: switch the steps. 1) Beat the whip cream and powder sugar until slightly thick, place in the fridge. 2) Dissolve gelatin in cold water, then place over heat until slightly thickened 3) Cool SLIGHTLY (maybe 2 minutes otherwise it will thicken too much and be unusable) 4) Get whip cream, attach bowl to your mixer stand and turn on your mixer, quickly incorporating your cooled gelatin into the whipped until the whip cream forms stiff peaks. 5) DONE! www.kupkakefairy.com

 

I love this recipe! It's been a favorite of mine for years! I typically double it for a layer cake. I have also added cocoa powder (about 1/4 cup for single recipe). I add it with the powder sugar. I also like to play with flavors depending on the type of cake I'm making. I've added vanilla, orange, lemon, coconut and sometimes mix a couple different ones together. I use this for fruit dips, cakes, cupcakes, shortbreads anything that needs whipped cream! We add an extra to top on our coffee.