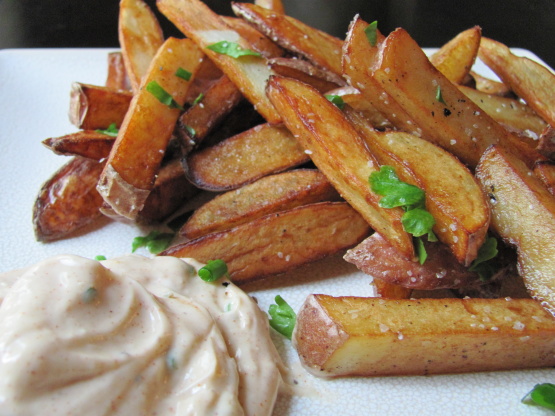 Press F for Fries With These New Vending Machines

We now have another reason (apart from the accents and cuddly koalas) to move to the outback.

Soon, offices and cafeterias across Australia may be getting a new kind of vending machine that produces—wait for it—fresh, hot French fries at the press of a button.

Originally created to contend with a surge in spud production, the Hot Chips Company created this ingenious device with the hope of boosting business for local potato farmers.

The prototype machines, which are currently being tested out in various cities, aim to take fries from frozen to fried to your cup in just 2 minutes.

It's anticipated that lucky, pocket-change wielding Australians will have the vending machines available to them by Christmas.

Unfortunately, Hot Chips aren't making their way north just yet (fingers crossed!), but fret not. Here are 33 of our favorite fry recipes to create at home while waiting patiently for some fries to make their way to a break room near you.

get the Food.com app.
Watch on your iPhone, iPad, Apple TV, Android, Roku, or Fire TV.
Learn More