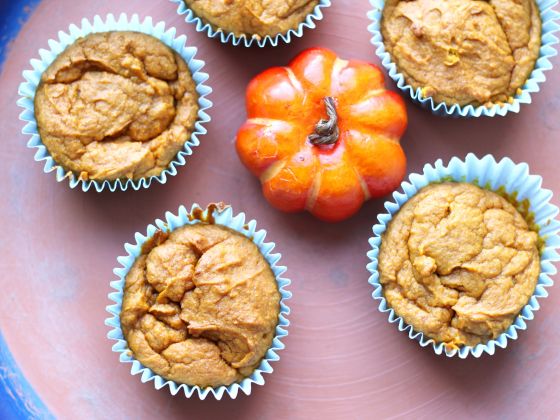 7 Ways To Feast Like It's Fall AF
Break out the cornucopias.
We here at Genius Kitchen have been waiting for this moment since last November. That nip in the air, the first few leaves to fall to the ground, and the wafting aroma of pumpkin spice. But now the wait is over. After loitering outside of countless farmers markets in our sweaters and beanies, it has finally arrived. Berries have been dethroned by a sea of apples and mutant squashes reside where avocados once where. Fam, it's fall, and we're just getting started.
get the Food.com app.
Watch on your iPhone, iPad, Apple TV, Android, Roku, or Fire TV.
Learn More
Hannah - Sweet Potato and Black Bean Burrito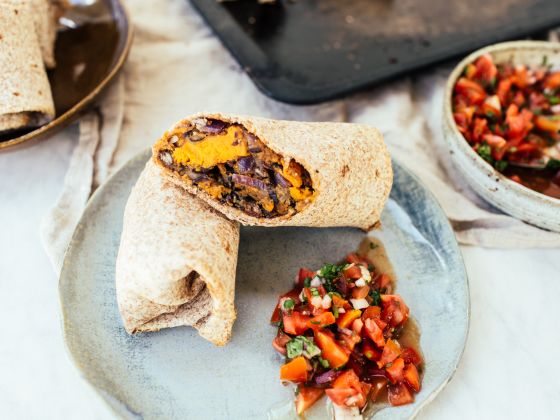 It's no secret, sweet potatoes don't get nearly as much love as regular spuds. That's why we decided to cop every damn yam at the grocery store and roll them up into a truck load of vegetarian burritos. Don't worry sweet potatoes, we won't neglect you >>>
Ethan - Pumpkin Risotto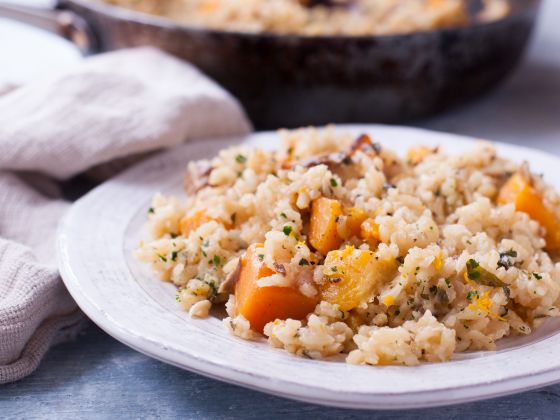 You thinking what we're thinking? Oh yeah, it's time to hop in the hatchback and hit the pumpkin patch. Show these fall fakers who General Gourd really is. No more of this powdered pumpkin spice nonsense, reclaim fall for who it was truly for. The Great Pumpkin >>>
Danny - Pumpkin Spice Smoothie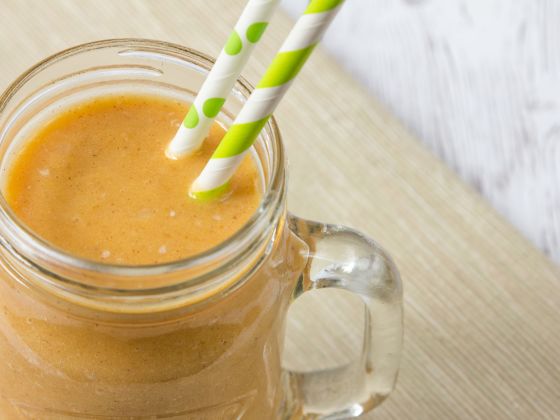 Uggs, check. Scarf, check. Pumpkin spice latte, forget it, half that stuff is flavored syrup anyway. Blend up your own pumpkin frappe so you can carry it around in a giant mason jar as you walk around town. Embrace your inner millennial >>>
Matt - Loaded Cauliflower Casserole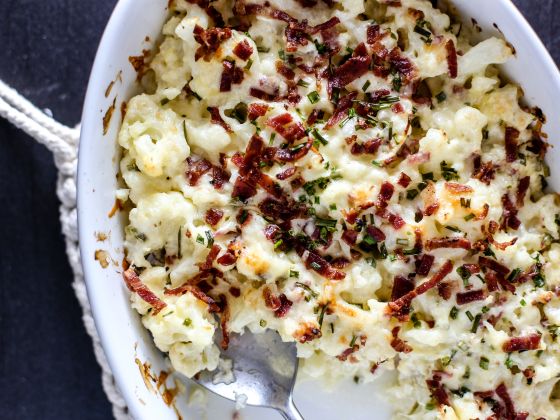 This might sound insane, but there are some people that just aren't feeling fall. All they do is hate on cauliflower. And hey, everyone is entitled to their own opinions but being the autumnal ambassadors that we are, we need to help them see the light. How you ask? Smother that cauli in cheese, my dude >>>
Kevin - Sheet Pan Chicken and Brussels Sprouts
Brussels sprouts are back. There's never been a more exciting time to be alive and cooking. So grab a whole stalk of these mini veggies, climb to the top of your roof and let out a battle cry into the autumn breeze. Or just cook them with some chicken. Your choice >>>
Kiera - Pumpkin Muffins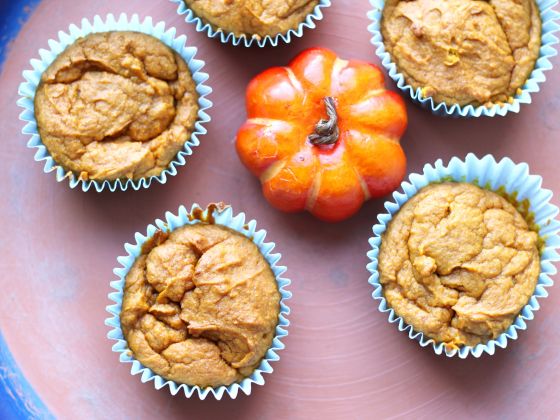 Do you know the muffin man? We sure don't. But who needs that guy anyway? You've got some thicc gourds and a piping hot oven. That's all you need to whip up a few pumpkin spiced stud muffins >>>
Ricky - Creamy Grape Salad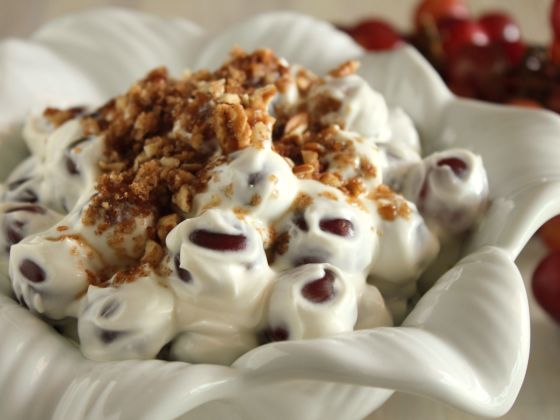 When you think about salad, what comes to mind? Slices of ripe tomato over a bed of arugula doused with some olive oil? Well, you'd be wrong. Slap the summer out of your head and put on a hoodie. We're eating grapes smothered in cream cheese >>>