Healthy Recipes
Southern Hands Family Dining, Collierville, Tennessee
This makes for some of the best meat I've ever had. I know a guy who has a secret Dr. Pepper marinade, but he won't give us the ingredients. After years...

Recipe #255847
my kids always ate vegetables if they were 'disguised' and not just plain old steamed ones, these are quick and tasty.
Vietnamese Lunar New Year(Tet) will never be complete without this cake. It's very heavy, very filling, an Atkin dieter's nightmare, but it taste amazing....
My mom used to make this. It's similar to dried fruit soaked in sugar water called Khushaaf. Only no sugar water here just juice. These are great for 1...

Recipe #386503
From Gooseberry Patch's Slow Cooker Recipes
This is a comforting warm side dish that is welcomed in cooler weather. Even men eat this salad!

Recipe #259050
Great recipe from Cooking Light, August 2005 The mustard egg dip helps keep the chicken moist. I use the thin sliced chicken and longer time grilling...

Recipe #398116
From Kraft. Raspberry or cherry jello also works. Cook time includes chilling time.

Recipe #479546
If you have an appetite for tangy food, you'll love this! This low fat dish is perfect for a summer snack or appetizer. The acid in the lime juice cooks...
Goes well with curried dishes.

Recipe #54607
Newest Reviews for All Recipes
"This is closest to my recipe which I got from my daughter's college roommate's mom. We would often find ourselves together visiting our kiddos...." more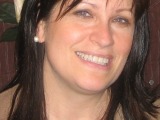 By Chef #1803513163
on November 18, 2009
Kittencal's Easy Tuna or Chicken Noodle Casserole
"As written.... very poor idea. It will give you a very DRY casserole! There is absolutely NO need to cook anything on stove for 15 minutes "prior..." more
By KOJAK-49
on December 30, 2004
Scotcheroos - My Mother-In-Law's Recipe!
"My Mom made these in the early 1960's. They were a special treat for camping trips. The recipe was on the bag of Nestle morsels back then. Seeing..." more
By Chef #258048
on January 8, 2009
Photos
Ideas from Food.com
Make this season merry, bright and manageable with our easy ideas.

---
Over 475,000 Recipes
Food.com Network of Sites