How to Make Stuffing
Homemade stuffing is one of Thanksgiving dinner's main events, but we like to enjoy it anytime of the year.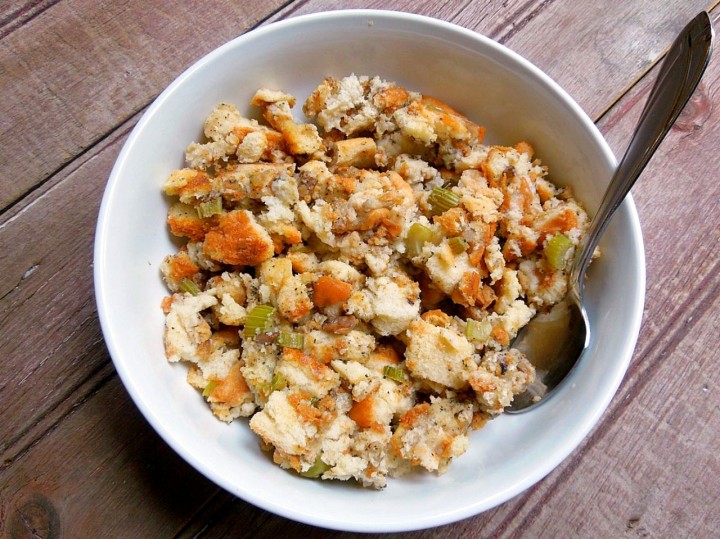 Whether you call it dressing or stuffing, this dish is easy to make and packed with tons of hearty flavor.
Step 1
Gather Your Ingredients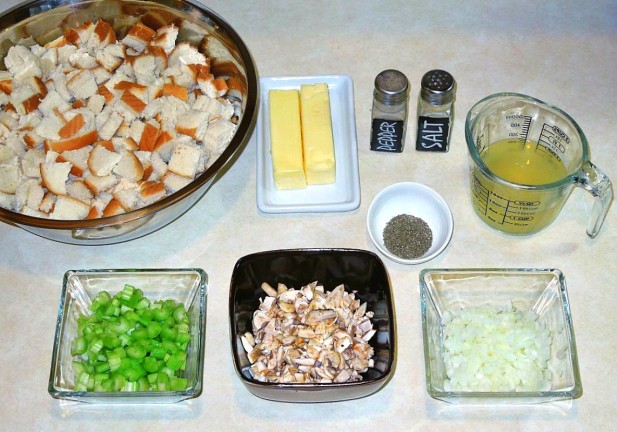 For this stuffing you'll need: One cup unsalted butter, 3/4 cup of minced onion, 1/2 cup chopped celery, 1 cup chopped mushrooms (which are optional) two teaspoons of salt, one teaspoon of pepper, one tablespoon of ground sage, 12 cups of bread cubes and 32 ounces of no-salt chicken broth.

High-quality white sandwich bread traditionally makes the best stuffing. Challah, potato bread and bagels are also good options. Cut bread into cubes and dry in the oven at 275°F for about 15 minutes.
Step 2
Prepare the Veggies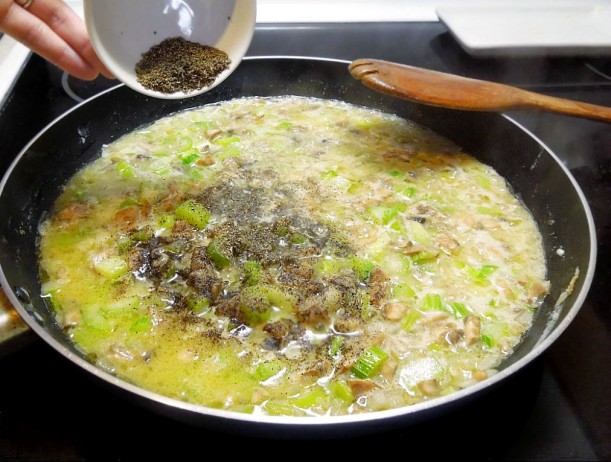 Melt the butter in a large skillet over medium heat and saute the chopped onion, celery and mushrooms until the onions are soft, stirring occasionally. Stir in salt, pepper and sage and cook for an additional 3 minutes.

Step 3
Toss Veggies with Bread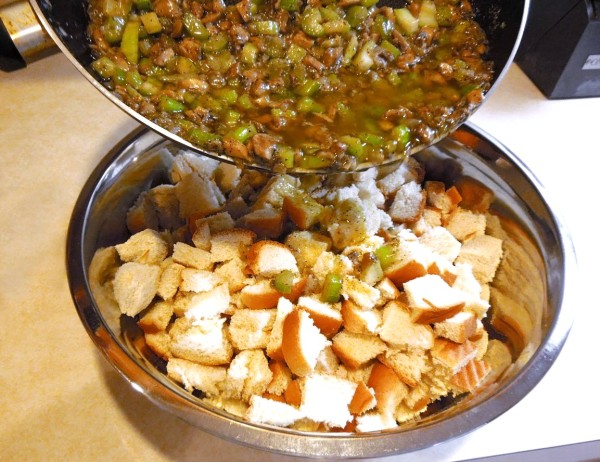 Place the bread cubes into a large bowl and pour 1/4 cup of the butter-vegetable mixture over the cubes and toss well. Repeat until all the butter-vegetable mixture is added. Toss the mixture until the bread is thoroughly coated.

Step 4
Add the Chicken Broth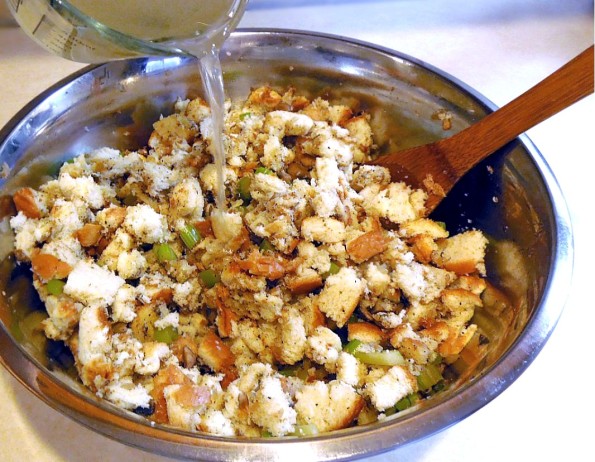 Begin pouring the chicken broth over the bread mixture to moisten to your desired texture. Mix lightly and add additional salt and pepper to taste.

Step 5
Serve & Enjoy!


To finish, bake the stuffing in a casserole dish at 350° F for 20 minutes. If you want to take the more traditional route, use the stuffing to fill your turkey.

Find more helpful How-Tos here »

Plus: Get the full recipe for this stuffing »

Don't Miss:
• How to Make Gravy »
• How to Make Mashed Potatoes »