Z-Best Burger Buffet in the Southwest!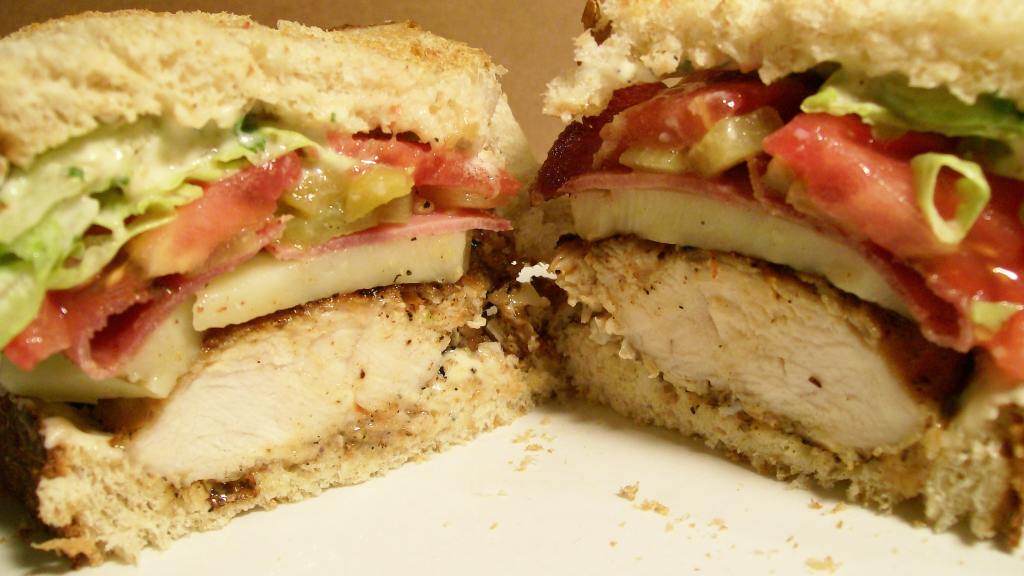 Ready In:

40mins

Serves:

Yields:

Units:
Nutrition Information
ingredients
Burgers

8

onion bread, sliced & toasted

1

tablespoon coriander

1

tablespoon garlic powder

1

tablespoon cumin

8

slices monterey jack pepper cheese

1

cup tomatillo salsa

1

cup guacamole

1

cup garlic aioli
1⁄2 cup chopped green chili

1

lb peppery smoked bacon
leafy green lettuce

2

tomatoes, sliced

1

small onion, finely sliced

Tomatillo Salsa

1

small sweet onion, chopped

2

garlic cloves, peeled
1⁄2 bunch fresh cilantro, leaves and stems
1⁄2 cup water

2

teaspoons coarse salt (to taste)
1⁄2 - 1 teaspoon sugar (to taste)
1⁄2

lb tomatillo, husked, washed, and roasted

Guacamole

3

medium avocados, seeded peeled, and diced

3

garlic cloves, minced

1

onion, finely minced

1

cup green chili, chopped

2

tablespoons cilantro, chopped

3

medium ripe tomatoes, chopped

salt and pepper

Garlic Aioli

1⁄2 cup mayonnaise

1

teaspoon finely chopped garlic

1

tablespoon lemon juice
1⁄2

teaspoon hot sauce

2

tablespoons chopped fresh coriander
salt, to taste
fresh ground pepper, to taste
directions
Day before:

Prepare Recipe #227901.Tomatillo Salsa.

Two hours before:

Prepare Recipe #51532 Guacamole and Recipe #108234 Garlic Aioli. (if you prefer a chunkier Guacamole, try Recipe #231702).
Mix together coriander, garlic pwd and cumin and put on a flat plate.
Coat chicken breasts with spice mixtures. Put on a clean plate, cover with plastic wrap and refrigerate until grill time.
Fry bacon, place on clean plate,cover with plastic wrap and refrigerate. (**if you can't find pepper bacon where you are, buy regular smoked bacon [not maple bacon] and sprinkle it with freshly ground black pepper).

One Hour before:

Fire up grill.
Tear up lettuce, slice up tomatoes and onion. Arrange on serving platter. Cover with plastic wrap and put in the refrigetor.
Place sauces in small serving bowls, cover with plastic wrap and put back in refrigerator.

1/2 Hour Before:

Fire up the grill.
Set your banquet table (ie patio table of choice) so your guests can easily self serve with plates, napkins and all the goodies from the fridge.
Grill chicken breasts on medium-high heat about 5 minutes per side. Internal temperature should be 180°C/350°F.
After turning the chicken, lightly brush the bread slices with olive oil and place on the grill to lightly toast. (If you can't find onion bread, any dense bread can be used).
About a minute before removing from grill, top each breast with a slice of Pepper Jack Cheese.

To build Burger:

Place chicken breast on toasted bread.
Add bacon, onion and chopped green chili's.
Top with any or all of the three dips (Tomatilla Salsa/ Guacamole/ Garlic Aioli).
Finish off with slice of tomato and lettuce.
Disfrutar/ Enjoy!
Submit a Recipe Correction
Join The Conversation
I only prepared portions of the recipe but was very happy with what I made. There is simply too much listed in the recipe to make for 2 people, but I like the options provided and would use them for guests. It would give so many good choices for toppings. I did make the chicken breasts in the spices. I loved that they were not breaded and had such good flavor. I also followed your directions for pepper bacon. Easy & good! I topped the burger with guacomole, lettuce, tomatoes. and red onion. It made a tasty burger! Thank you for sharing your burger creation! Reviewed for ZWT 3.

YUM! I'm on the ZWT team that created this "burger", and the pictures posted by BBC looked so yummy, I HAD to try it. We served these to the dozen people we had at my son's first birthday party. I didn't want to spend the WHOLE time mixing and cooking, so I used store bought salsa and store bought guacamole. I did make the aioli according to the recipe, though, and it was so yummy people were eating it with chips! I laid it out buffet style, and people loved that, too. I wouldn't have thought it, but when you load up the sandwich with EVERYTHING - it is the most fantastic combination, well worth the effort for this dish. This is definitely party food! - and really great leftovers . . . :)