Windmill Cookies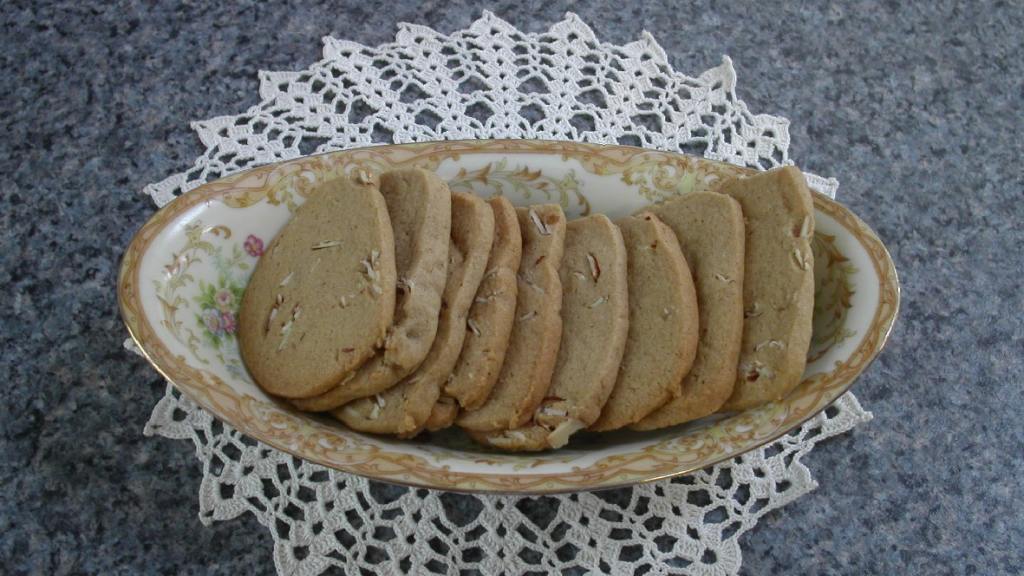 Ready In:

30mins

Ingredients:

10
directions
Dissolve the baking soda in the hot water.
Mix together the butter, brown sugar and baking soda and water mixture.
In a separate bowl, mix together the flour, cinnamon, nutmeg, cloves and mace; combine with the butter mixture and stir in the almonds.
Roll dough into 2 loaves, each 3-1/2 x 10".
Chill overnight in the refrigerator.
When ready to bake, preheat oven to 350°.
Slice loaves into 1/4-inch slices on a cookie sheet abotu 2" apart for 10 minutes, or until slightly browned.
Join The Conversation
These babies are Heaven in your mouth. I don,t normally make adjustments to a recipe but I had to make an exception on this one. I changed the spices to a formula dating back to the 15th Century. The only reason I did so was because the other recipe called for rolling out the dough and did not contain the almonds. This is the spice formula I used. Also it called for 2 1/2 Tablespoons of the mixture. I used 1/2 tablespoon as my parts measure and had very little left over. I have made these cookies countless times and wonder why I bake any other kind. Thanks for the pleasure!!! * Speculaas spice: 8 parts cinnamon 2 parts nutmeg 2 parts ground cloves 1 part white pepper 1 part ground ginger 1 part cardamom

 

Oh my, these are really good!! I creamed the butter and sugar and had the dry ingredients stirred together before I dissolved the baking soda. I didn't realize I didn't have Mace until I started, so I used All Spice and they still had a good snap to them. I didn't have any trouble shaping the dough into logs. My big technical problem was slicing the dough into even pieces. Some were quite thick and some got pretty brown. They do seem to crisp up as they cool. It makes a lot of cookies. I filled a 2 pound tin to send as a gift, gave some to my UPS driver, ate a lot and saved about another dozen back for hubby to sample when he gets home. Charmed, this is one swell recipe. I will be making again. Thanks for posting!!