Vegetable Enchiladas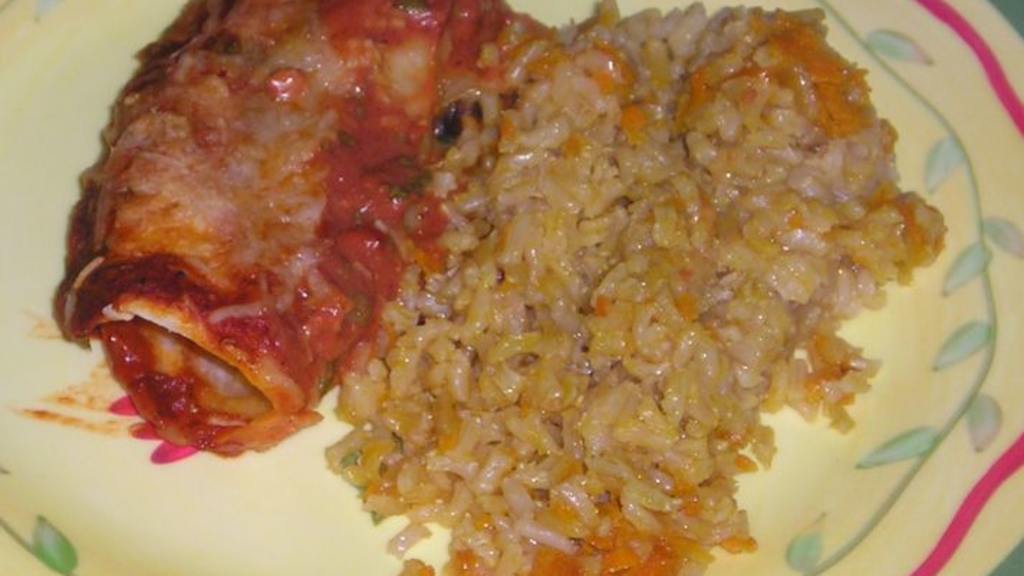 Ready In:

42mins

Ingredients:

16
directions
Heat the oil in a large skillet over medium-high heat. Add the onion and saute 5 minutes. Stir in the zucchini and oregano and cook until tender but not mushy, about 7 minutes. Remove the pan from heat and stir in the chiles, beans, salt and pepper. Let the mixture cool.
Preheat oven to 350. To make the sauce, combine the tomato puree, heavy cream, cilantro, garlic, salt and pepper.
To assemble the enchiladas, pour a layer of sauce on bottom of large casserole dish. Spoon one eighth of the bean mixture along center of tortilla, then sprinkle on 2 tablespoons of the cheese. Roll the enchilada and place seam-side down in baking dish. Repeat with remaining tortillas.
Spoon the remaining sauce over all the enchiladas, and sprinkle remaining cheese on top.
Bake 25 minutes, or until hot and bubbly.
Join The Conversation
This was fantastic even though I had to make some substitutions. Zucchini was shriveled so I bought yellow squash instead (yum). I didn't read directions well enough & ended up with only a small can of tomato sauce. Rummaged thru the pantry & found salsa verde (highly recommend). I used black beans, less cheese & whole wheat tortillas. Even though I had to change some ingredients, it till turned out great.

These were phenomenal! I used black beans as suggested, and I added about 2 Tbs of Recipe #38756 to the sauce for more flavor. I served with brown rice. My only complaint was that the canned tomato puree made the sauce taste pretty tinny. (I don't use canned puree a lot, so I don't know if that's normal, or if it was just this particular brand)? I will probably puree some fresh salsa and mix it with the heavy cream next time--and there will DEFINITELY be a next time! Thanks for an awesome recipe!