Vanilla Coffee Creamer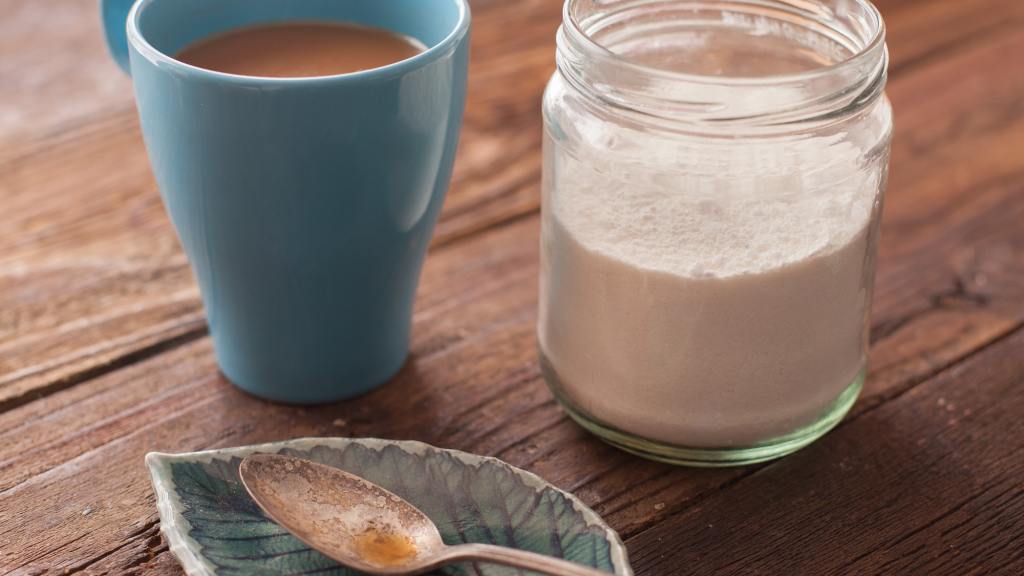 Ready In:

10mins

Ingredients:

3
directions
Combine all ingredients in a pint sized jar.
Shake well to blend.
Store in a cool dry place, and use as normal coffee creamer.
*Nutra-SweetSpoonfuls or Sugar Twin may be substituted for the powdered sugar, to accommodate diabetic diets.
Join The Conversation
I am trying to make better choices...and while this recipe is great ...I want to share a healthier version...I make this almost every mooring for breakfast with a Piece of whole grain toast with nut butter....this is so good....I always have coffee in the morning...then I take a good half cup of coffee...add milk..almond milk is good too...so now you have a cup of coffee with cream...I mic it to warm it, 25 sec..it will be cold after you add milk...then I add a generous scoop of chocolate or vanilla protein powder...I use my Ikea whip...battery operated...to blend it....So now you have a hot coffee/chocolate drink...with 10 0r more grams of protein...no sugar...But here is where it gets fun...you can add a sprinkle of unsweetend choc. or a dash of cinnamon or vanilla...and if you want to kick it up a notch...put spray whipped cream on top and sprinkle the cinnamon on top...it looks so great and is so great for you..If you do not have a whip...just use a manual one...If I have a sweet tooth..add a packet of stevia...This makes a great afternoon snack...too. Or dessert if you have company!!