Ultimate Irish Apple Cake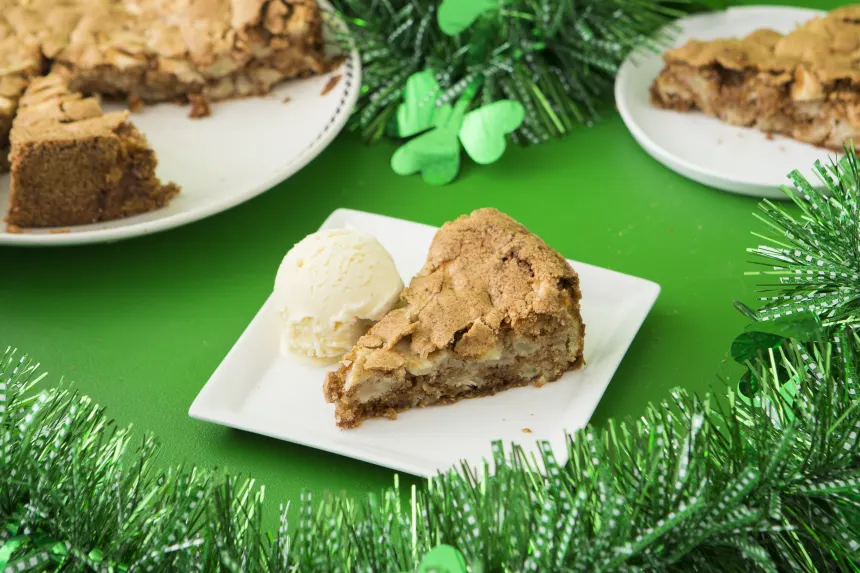 photo by Billy Green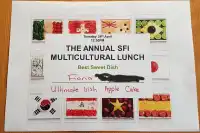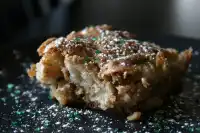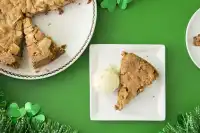 Ready In:

1hr

Ingredients:

12
directions
Preheat oven to 350°F
Generously grease an 8-inch square cake pan.
In a large bowl, cream the butter and sugar together until light and fluffy.
Add the egg, apples, nuts, and vanilla and stir well.
Sift in the dry ingredients and mix well.
Pour the batter into the prepared pan and bake about 45 minutes, until the cake is lightly browned and a toothpick inserted into the center comes out clean.
Remove from oven and let the cake set in the pan for 5 minutes, then remove from pan.
Serve warm or at room temperature with whipped cream or vanilla ice cream.
Questions & Replies

Reviews
My wife was working late on Monday. She rang me, "It's multicultural day at work tomorrow. Can you cook something Irish for me?" Faced with endless recipes for Irish Stew and Guinness based stews, I opted for one titled Ultimate Irish Apple Cake. Tuesday morning, off she went to work with my cake. Tuesday evening she came home with this. Not only did she take my glory but I didn't get to taste the cake.

 

Sensational! If you want an apple cake that lets the apples shine, this is the one: not too oily or rich (read: caloric), easy, just the right amt of spice, crunchy crust. I used tangy stored McIntosh apples from our own tree. Warm from the oven w/vanilla ice cream = heaven! The batter is too thick to "pour" but don't be tempted to add liquid: use a spatula to transfer it to the pan.

 

I made this exactly as written, except I used a round cake pan, served it with a small scoop of vanilla ice cream and everyone LOVED it. The "batter" is really lots of apples coated with a little flour/egg/butter mixture. It didn't seem like there was enough liquid, but I decided to leave it as is. It came out moist, with a lovely crunchy crust. I think the moisture from all the apples that came out during baking made up for any missing liquid ingredient.

 

I made this last minute for a St. Patty's Day dinner I was invited to, and it was fantastic! Rave reviews from all the guests!! I double the recipe and found that four apples were enough for the doubled amount (guess it depends on the size of the apples) and cooked it for an entire hour on the second shelf of the oven to reach the desired consistency and not have it get too brown too quickly. I live at quite a high altitude so this may not be necessary closer to sea level. Will definitely make this in the future!!

 
Tweaks
Made this for dessert after a rather heavy Christmas dinner and it worked out beautifully. The snack cake is chock full of bites of fresh apples well seasoned from the cinnamon and nutmeg. I eyeballed the spices and guess I used about a teaspoon of cinnamon. To reduce the calories a bit I replaced 2 tablespoons of butter with 3 tablespoons of applesauce, used 1/4 cup of egg substitute for the egg, and 1/3 of the sugar was replaced by Splenda. Topped it all off with a little Cool Whip Free and a sprinkle of cinnamon. Yummy.