Traditional Portuguese Piri Piri Sauce for Chicken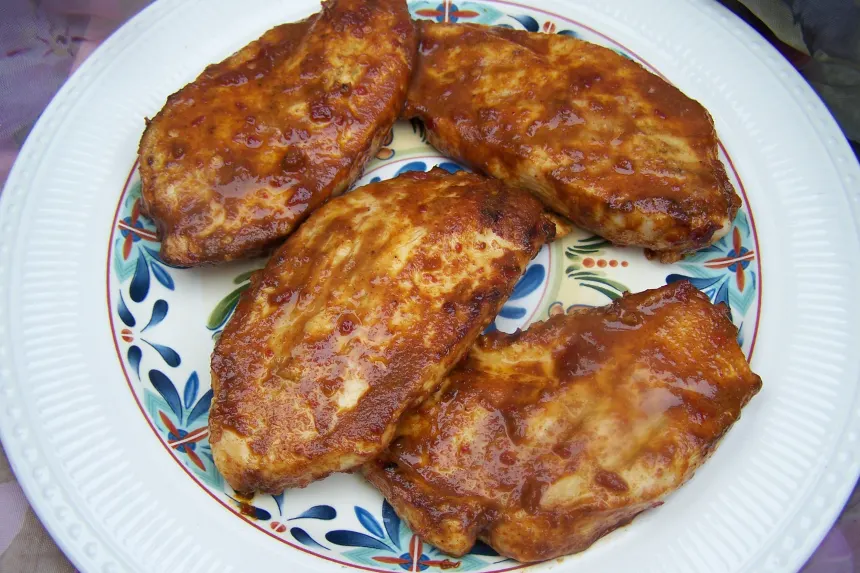 photo by Chef PotPie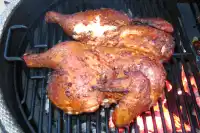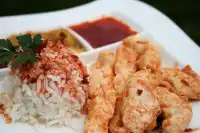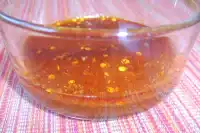 Ready In:

1hr 20mins

Ingredients:

8
directions
Add all ingredients to a bowl and whisk together.
Brush on chicken before barbecuing (or baking in oven @ 350 °F for 1.25 hours WITHOUT opening the door during during entire cooking process.) It helps the flavour if you marinate the chicken for a few hours prior to cooking!
Questions & Replies

Got a question?
Share it with the community!
Reviews
Your recipe sounds delicious, but the genuinely authentic piri piri sauce has been "bastardized" by every recipe claiming to be the original! I am 70 and was raised in Rhodesia and ate chicken piri piri from a young age because it was "invented" in our neighboring country of Mozambique. Portugal sent chilies to its two African colonies of Angola and Mozambique about 200 years ago because it could not find a commercial use for them, and it was in the town of Beira (Mozambique) in the late 1890s that an elderly lady managed to produce this superlative of all salivating sauces. She only used two ingredients (3 if you include a little water), but ingeniously created a taste that transcends all others. The ingredients? Birds eye chillies and lemon juice. The secret? Simmer the diced up chillies in the lemon juice for at least 8 hours adding just enough water to stop the mixture catching, but not enough to prevent the caramelisation of the mixture. The enzymes of both ingredients dance tenderly together in this slow process and a flavour is born that is neither viciously hot nor too acidic, but instead sweet, in a smokey way, and piquant without the bite. And a smell to entice the most numbed of nostrils! Once cooked to perfection the mixture would then be blended with a mortise and pestle to a juicy paste adding water, if necessary, for consistency . I, too, have bastardized this process, but it has not distracted from the original outcomes and flavour. I use an electric blender (juicer) to combine the chilies and lemon juice and then (barely) simmer the liquid for 8-10 hours instead of grinding it to a paste. My preference is 100 grams of chillies to 14 lemons for a stronger, hotter sauce, but it can be adjusted to half or a quarter of the chilii content to suit other tastes. I also love lots of salt on my meat, but not in the sauce. (I am posting this on other piri piri sites to try and correct misinformation about the "original" recipe).

 

Hi greetings from Portugal. Gave this a try as I like things pretty spicy, I just added 3 garlic cloves and grinded them with sea salt, then added too the rest of the ingredients. Its was perfect. You can come and B.Q. at my house anytime, just as long as you brings the sauce, and don't forget the garlic!!! LOL LOL! Thanks for posting this receipe.

 

Really great recipe! We eat it 2-3 times a month, in the beginning, every weekend. We prep it early in the day and the result is really juicy and tender breast! Subbed vinegar for balsamic and it made a big difference in the taste. A 15/10 recipe for sure.......even if it isn't the true method described by treliza. Will certainly give yours a try!

 

Since finding this recipe I make it at least 3 times a week! My husband can't get enough of it. I'm originally from Rhodesia, where the Peri Peri chicken was popular. It's delicious served with french fries. I prefer to cook mine in a foil disposable container on the grill rather than the oven. Thank you so much for posting it. Yumm!!!