Thin Sandwich Buns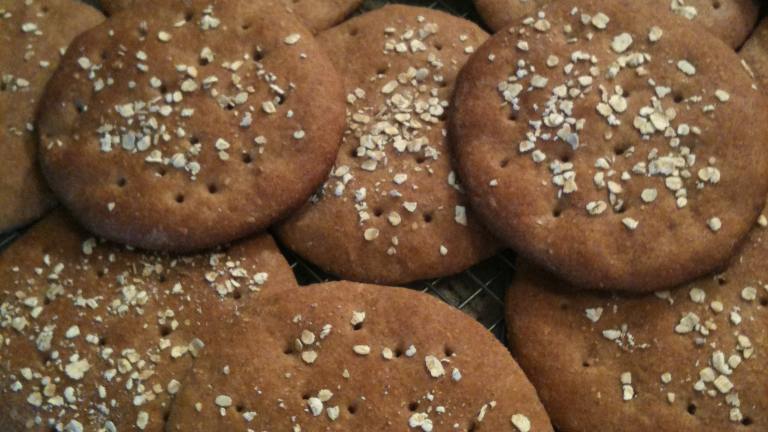 I've tried to make a low calorie homemade bread for years. When they came out with thin buns, it inspired this recipe. One sandwich bun is 1 Weight Watcher point. TIPS: You'll need a 4" biscuit or cookie cutter for these to be consistent. The vital wheat gluten improves the texture and rise, but you don't have to use it. Just add 2 more tablespoons of flour if you omit it. And white flour will work just fine if you don't want whole wheat. Just add more flour in place of the extra bran called for in the recipe. Of course, the nutritional info will be different. Enjoy! Kathie
Ready In:

1hr 42mins

Serves:

Yields:

Units:
directions
In a bowl sprinkle the sugar over the warm water, then do the same with the yeast. Add the egg and oil and combine. In a separate container, use a fork or a whisk to stir together the flour, bran, wheat gluten, and salt. Add 1/2 of this mixture to the wet ingredients and blend. This is the sponge.
Let rise 30 - 45 minutes.
Add rest of flour mixture and knead for about 5 minutes. I use my stand mixer with the dough attachment. This dough will be sticky.
Spray 2 cookie sheets with cooking spray. Divide dough into 16 equal portions. This is a wet dough so instead of adding any additional flour, I weigh the dough on a food scale and divide it by 16. Then I weigh out each portion and put 8 on each cookie sheet. Don't worry about how it looks now.
Take a 4" biscuit cutter and place it over one of the dough portions. If you wet the inside of the cutter as well as your fingers you can spread the dough into a perfect circle by using your fingers to flatten it to the inside edge of the biscuit cutter. (These will be very thin but they will rise). Remove the cutter, re-wet the inside and use it to do the same thing to the remaining 15 buns.
Preheat oven to 350 degrees. Let the buns rise until double in bulk, about 30-45 minutes.
Bake in a preheated 350 degree oven 12-15 minutes until golden brown. Don't overbake. Cool the buns and then cut them in half for sandwich buns.
Edit Note: Since I first started making these I've made 2 changes. One is that I make them in muffin top pans sprayed with Pam. No cutting involved.
The other thing is that I use oat fiber instead of the wheat bran. I ordered oat fiber online. It is NOT the same as oat bran and is in many things these days, so I decided to try it instead of wheat bran. It is very high fiber, few calories, and pleasant tasting. Just use in moderation. In this recipe I use only 1/4 cup. It is 5 calories and 26 grams of fiber for the 1/4 cup. Also, it is more mild tasting than the wheat bran.
Each bun has 108 Calories; 1g Fat; 5g Protein; 20g Carbohydrate; 4g Dietary Fiber; 13mg Cholesterol; 124mg Sodium.
Submit a Recipe Correction
RECIPE MADE WITH LOVE BY
"I've tried to make a low calorie homemade bread for years. When they came out with thin buns, it inspired this recipe. One sandwich bun is 1 Weight Watcher point. TIPS: You'll need a 4" biscuit or cookie cutter for these to be consistent. The vital wheat gluten improves the texture and rise, but you don't have to use it. Just add 2 more tablespoons of flour if you omit it. And white flour will work just fine if you don't want whole wheat. Just add more flour in place of the extra bran called for in the recipe. Of course, the nutritional info will be different. Enjoy! Kathie"
These are awesome!! Easy enough for my grandson to make and so good! I made cinnamon rolls with this recipe also and they were delicious! My husband really likes these! I will not buy them anymore! Thank you so much. I did make a few changes. I added two egg whites for each egg and I used stevia in the raw instead of sugar. I ground up all bran cereal for the wheat germ.. thank you so much for posting this! I am going to try making loaves of bread with this recipe too!

These are easy to make and taste fantastic! I only had baker's bran but already ordered oat fiber to try again. I used the first 15 minutes of my bread machine's dough cycle to get the first ingredients mixed, then removed for 35 minutes, added back into bread machine pan, added the rest of the flour, mixed 8 minutes, then removed to rise as instructed. Perfect dough to work with, lovely little different buns, great for egg breakfast sandwiches, I think! EDIT: I ordered oat fiber and made these again immediately. We all PREFER the original recipe, including my 6 and 4 year olds. who are not at all picky but very selective. I will probably be the only one to eat the oat ones so that they are not wasted. My daughter requests these for her lunch box sandwich everyday now! We will keep this recipe (the original post) and repeat many times.....thanks again!